Whether you created a test objective that needs to be deleted or one of your objectives was created by mistake, you can delete these objectives to ensure the slate is wiped clean. We do not recommend deleting objectives that have had any progress towards them.
If you don't want to completely delete the history of an objective, but you no longer want it appearing in your check-in and on the main Objectives page, you can archive it instead.
NOTE ✏️ : By default, you must either be the owner of the objective, the company administrator, or the reviewer of the person's objective you are trying to delete in order to delete it. For more information on permissions for objectives, see this article.
To delete an objective
1. Click on the 'Objectives' tab in your top navigation bar.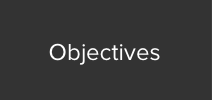 2. Click on the objective you want to edit.

3. Click on the gear icon.

4. Then click 'Delete objective'.