To delete an objective
NOTE ✏️ : You must either be the owner of the objective, the company administrator, or the reviewer of the person's objective you are trying to delete.
1. Click on the 'Objectives' tab in your top navigation bar.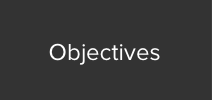 2. Click on the objective you want to edit.

3. Click on the gear icon.

4. Then click 'Delete objective'.

Don't want to completely delete the history of this objective, but no longer want it showing on your screen?
Success Center article 🗒: Archive an objective