Whether you created a test objective that needs to be deleted or one of your objectives was created by mistake, you can delete these objectives so they no longer appear in 15Five.
If you don't want to completely delete the history of an objective, but you no longer want it to appear in your check-in and on the main Objectives page, you can archive it instead.
Note
You must either be the owner of the objective, the account administrator, or the reviewer of the person's objective you are trying to delete to delete it. For more information on permissions for objectives, see this article.
---
Delete an objective
1. Click on Objectives from the left navigation bar.
2. You will land on the 'All objectives' page.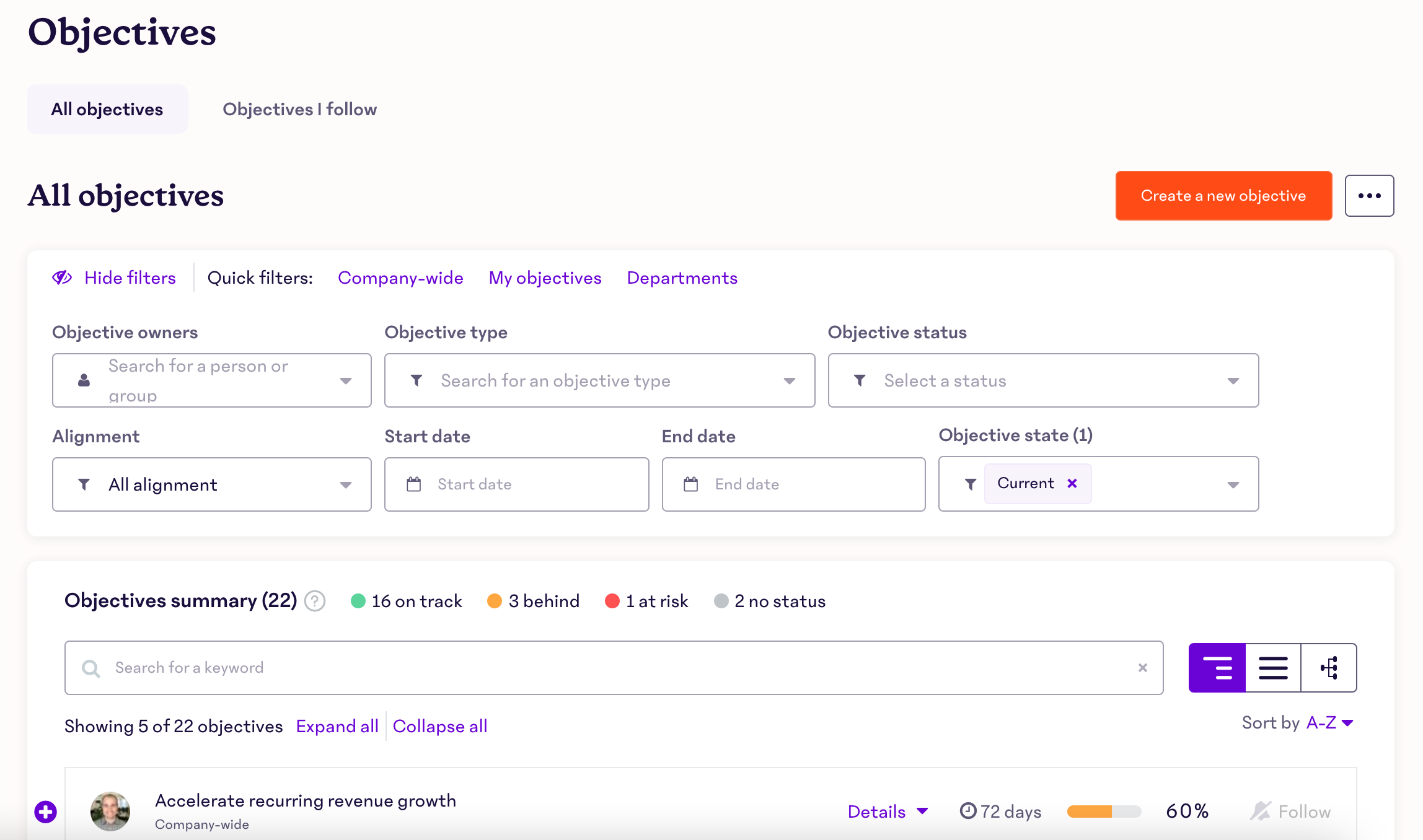 3. Click on the objective you wish to delete.

4. Click on the gear icon and then click Delete objective.
5. The objective will no longer appear on the 'All objectives' page or anywhere in-app. If you need to restore a deleted objective, please reach out to support@15five.com.