When action items are created in a 1-on-1 agenda, they are automatically assigned to the person that added the action item—most likely you. If you would like to assign the action item to the other person in the 1-on-1, such as your manager, your direct report, or a teammate, this article explains how to do that. You cannot reassign action items that you do not own. In that case, ask the other person to assign the action item to you.
Assign an action item to another person
1. Click on 1-on-1s from the left navigation.

2. You'll land on your 'My 1-on-1s' page where you'll automatically see a list of your direct reports (if you have direct reports) and a list of all people that you have held a 1-on-1 with previously.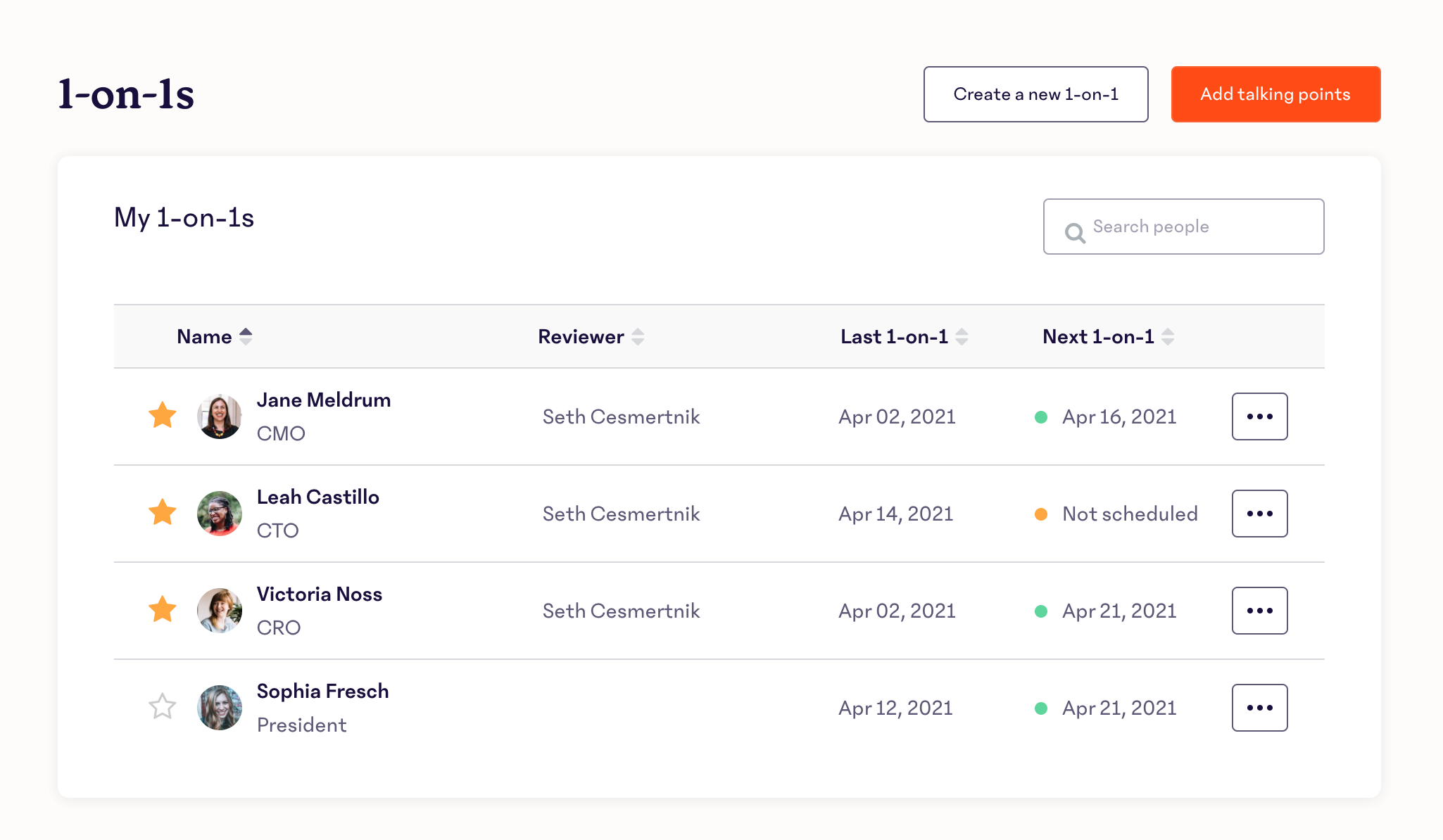 3. Click into the 1-on-1 that needs an action item added to it. If you don't have a 1-on-1 open with the person, create a new 1-on-1.

4. Scroll down to the 'New Action Items' section of the 1-on-1 agenda.

5. After adding the action item, click on the avatar next to the item and select the other 1-on-1 participant. Once you reassign to them, you will not be able to reassign back to you without their help.

6. 1-on-1 agendas save in real-time, so no need to save your changes! The action item will appear on the 'Home' page of the person it's assigned to, under "To dos."