When starting with 15Five, account administrators will notice that there are default attributes for all people such as email, location, timezone, etc. If your company tracks/needs attributes in addition to the defaults, you can create them from the 'Attributes' page or via CSV import. Some examples of custom attributes: Tenure date, Compensation range, T-shirt size, etc. Either way (manually or CSV), account administrators can use the custom attribute option to optimize and customize their 15Five experience.
Tip
To create a new attribute AND update that attribute for multiple people, we suggest first creating the attribute(s), then exporting your company structure, and last reimporting with only the fields/columns that need to be updated. If you prefer to create and import the CSV in the same step, you can check out this article.
Note
All custom attributes are only visible to account administrators by default. There are additional viewing and editing permissions when creating or editing an attribute.
---
Create a custom people attribute
1. Click on the Settings menu at the upper right corner of your 15Five account and then click People.
2. Once on the 'People' page, click on the 'Attributes' tab.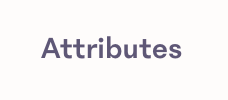 3. Click on the Create a new attribute button.

4. Fill out the details of the custom attribute you would like to add. The permission 'Everyone' only applies to people who have access to view the person's account settings, and not the whole company.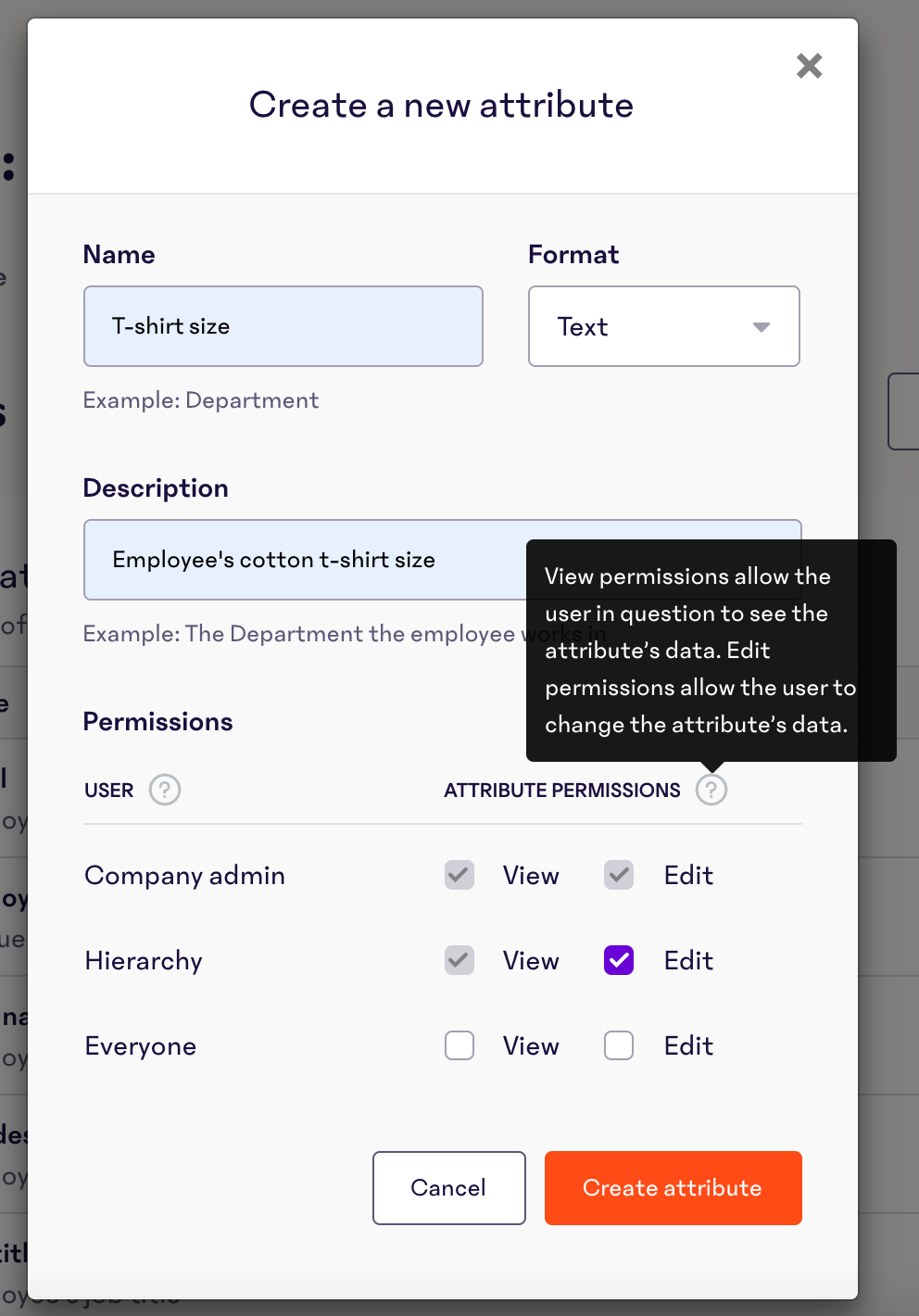 Note
Format options are text or date (MM/DD/YYYY). Text format can also include a mix of letters and numbers such as "POps40".
5. Click Create attribute for the attribute to be added.

6. Now, there is a new attribute for "T-shirt size" appearing on the 'Attributes' page.

Once a custom attribute has been added, people's attributes can be managed individually from the 'Manage people' page (better for smaller scale updates) or in bulk via CSV import (better for mass updates or updating groups).
When you view someone's account settings, you will notice a field or fields for your custom attribute(s). Here is an example after the custom attribute 'T-shirt size' was added as an attribute.