Each 15Five user has a profile that contains bits of information about them, such as strengths, career vision, recent High Fives, and engagement with 15Five. Did you know that you can configure this Profile page, specifically the About tab, to include (or not include) information about each person? By allowing reporters to add in information about themselves:
Managers will better understand their direct reports so they can better communicate with, engage with, and coach them
Reporters will feel seen, understood, and appreciated for who they are by their managers
Managers and reporters will understand what's expected of each other
Bonus points if you follow up answering these questions with a Best-Self Kickoff meeting with your manager and/or direct reports
Webinar 🎥: Your 15Five Home page: The feature you could be getting more out of
Manage prompts for About tab in profiles
1. Click on 'Settings' from the left navigation.
2. Click on 'Features' to expand the feature settings.

3. Last, click on 'Profile'.

4. Use the arrow to expand the 'Configure the About page' drop-down menu.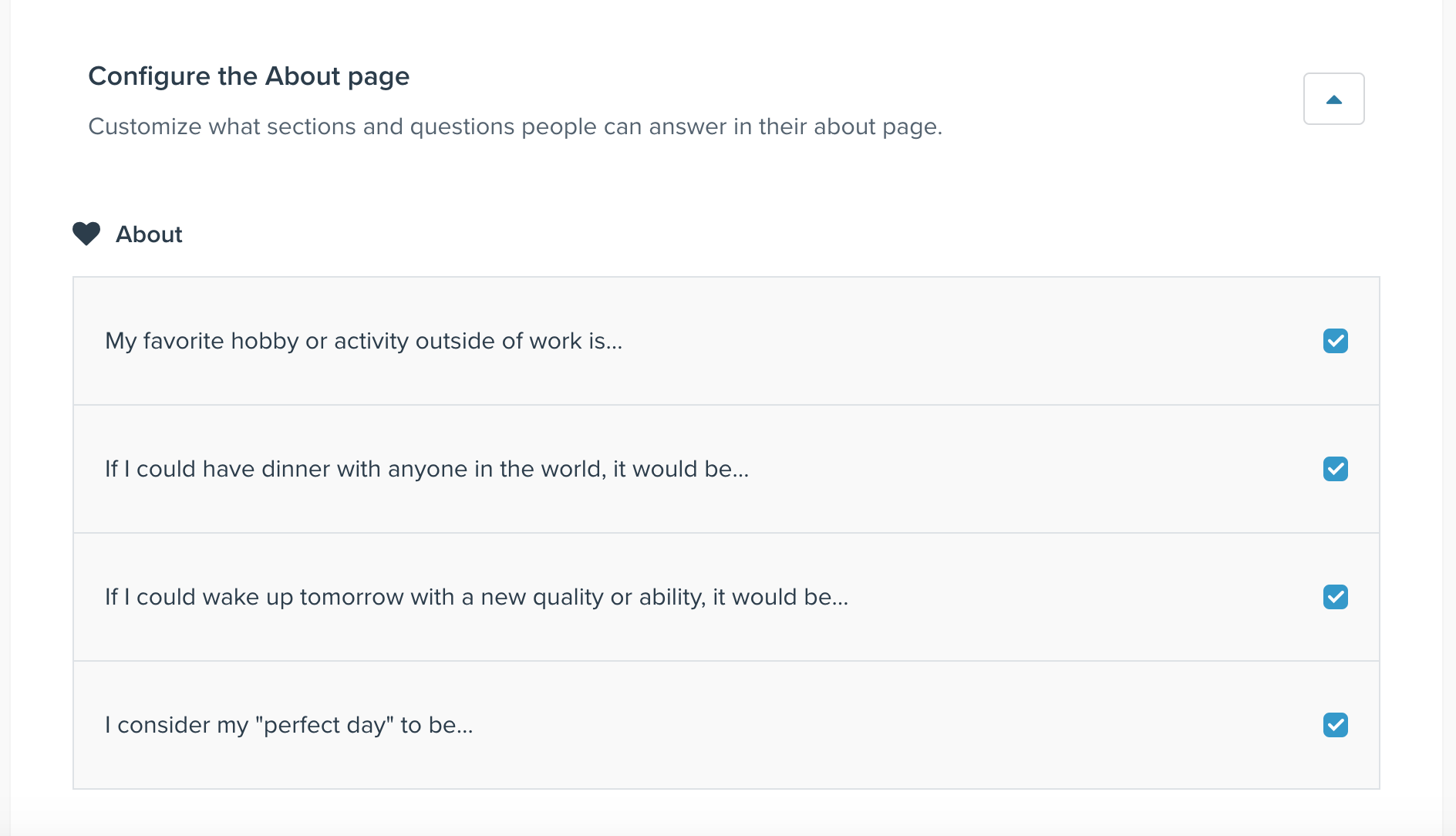 5. Simply check/uncheck the boxes to the right of any prompt to show or remove the prompt from people's About pages.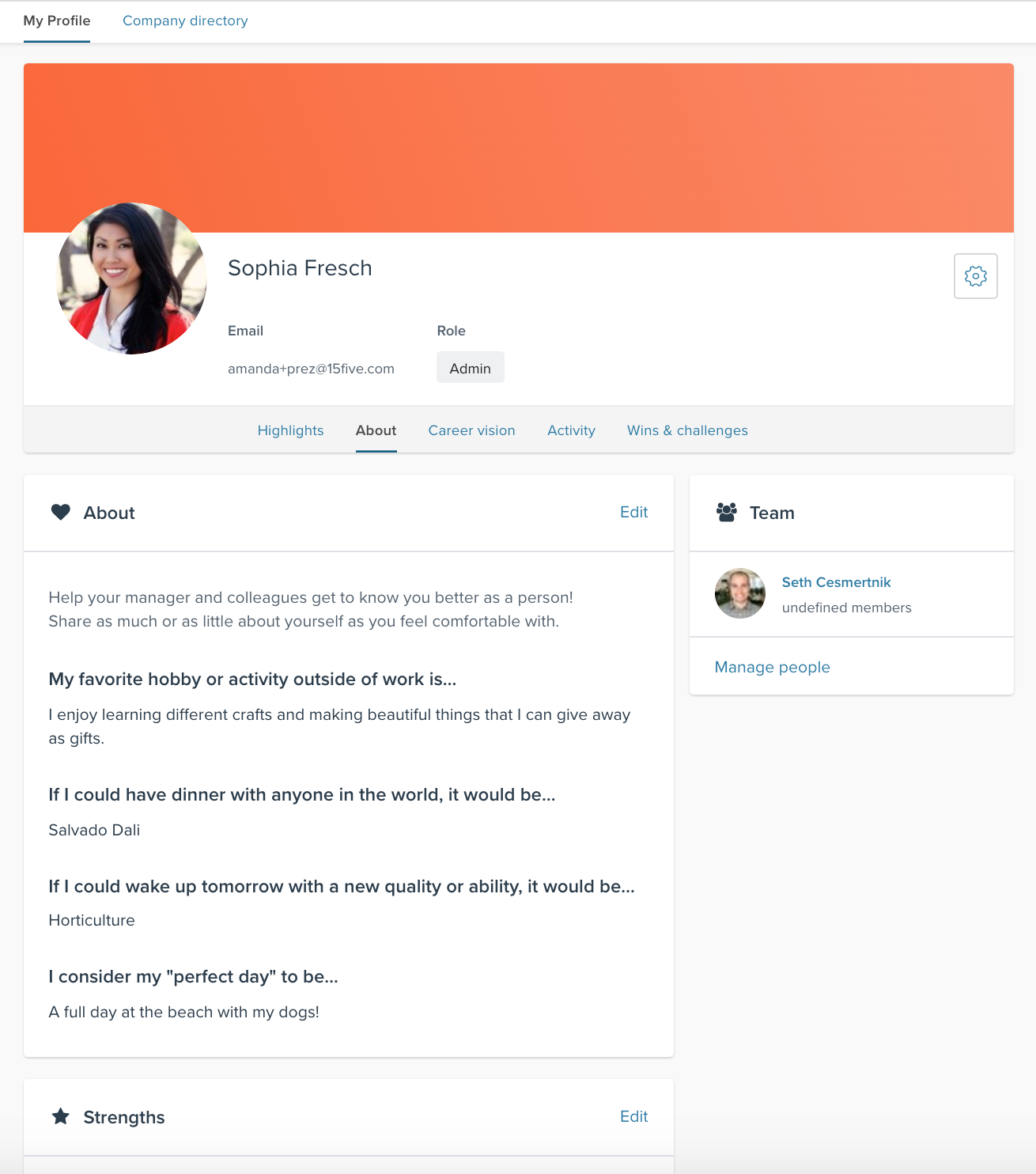 Success Center article 🗒: View a user's profile
Success Center article 🗒: Hold a Best-Self Kickoff meeting