Your Billing Portal is where all of your subscription, payment, and contact info lives and can be managed. If you're an account or billing administrator, this article walks you through how to get into the portal and there are other Help Center articles regarding how to update credit card information, download a past invoice, or update your billing contact. Check out this article if you are looking to upgrade or downgrade your plan.
1. Click on the Settings menu at the upper right corner of your 15Five account and then click Company settings.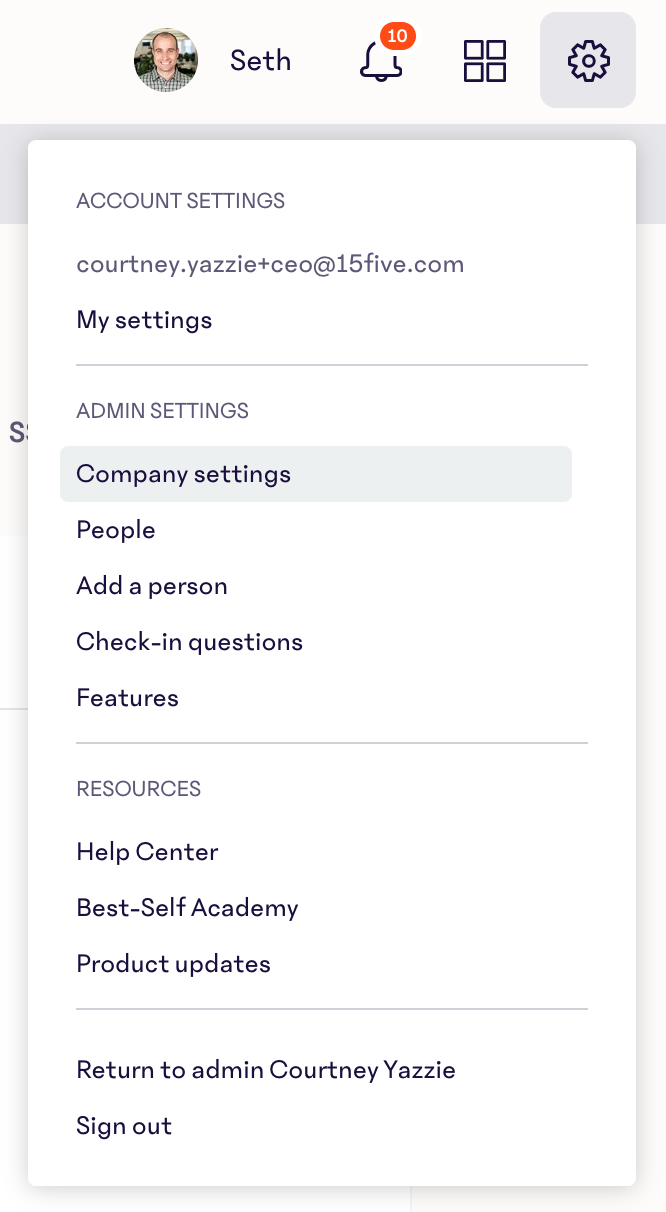 2. Click on the 'Billing' tab.

Note
If you are an account administrator and do not see the billing tab, please reach out to our Customer Support team at support@15five.com.
3. Click Manage Billing Details at the top right of your page. Clicking this will sign you into the Billing Portal.

4. Use the headings at the top to see your billing and invoice information and update as needed. Headers are: Home, Invoices, Payments, and Subscriptions.