This article walks through managing how often the Pulse question, priorities, and objective updates sections of Check-ins appear. The frequency of these sections can be set either company-wide or by group.
---
Manage Check-in section frequency
1. Click the settings gear in the top right-hand corner of 15Five.

2. Select 'Features' from the dropdown menu.

3. Open the 'Check-ins' section.

4. Click the arrow next to "Customize frequency" to expand frequency options.

5. To set the default frequency for your entire company, check the circle next to "Company-wide".

To set frequency for a specific group(s), check the circle next to "Limit to groups" and select all desired groups from the dropdown menu.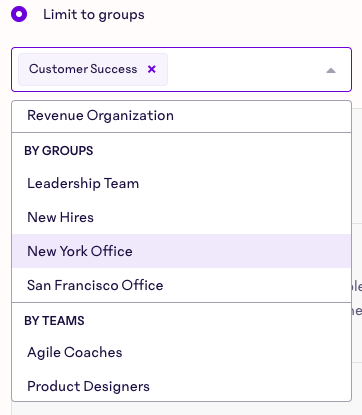 6. Select the desired frequency for the Pulse, Priorities, and Objectives Check-in sections. Possible frequencies are weekly, bi-weekly (i.e. fortnightly), and monthly.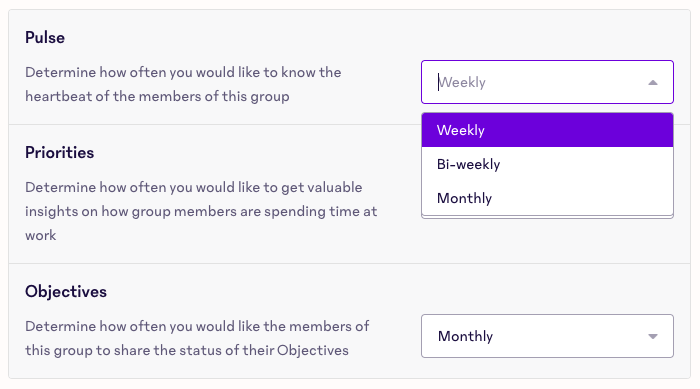 7. Save your changes.