You can reactivate someone who was previously deactivated in 15Five—allowing them to rejoin the team and continue on their best-self journey. Account administrators and reviewers have the ability to reactivate inactive people. People who were once active and then deactivated will appear in the 'Inactive' section of your 'Manage People' page. You can reactivate them there.
Success Center article 🗒: How does adding/removing people impact billing?
Note
If you have SCIM enabled in your account, the instructions below will not work for you. You will need to reactivate the person(s) in SCIM or your IdP.
---
Reactivate an individual
1. Click on the Settings menu at the upper right corner of your 15Five account and then click People.
2. You'll land on the 'Manage people' page.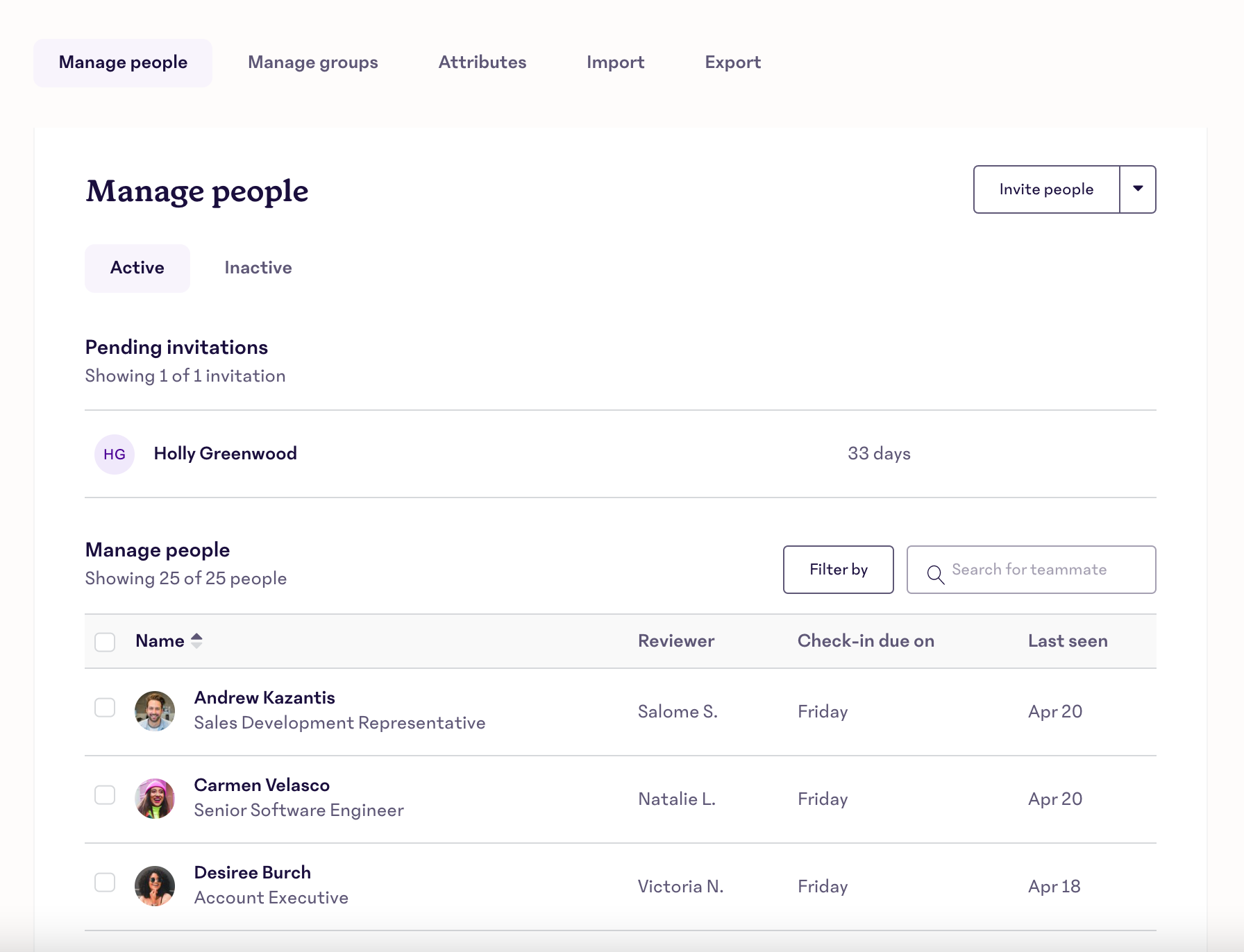 2. Click on the 'Inactive' tab.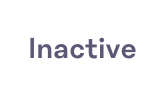 3. Inactive people will appear in the list. Find the person(s) you would like to reactivate and check the box to the left of their name.

4. Click the Reactivate button that appears at the top of the list.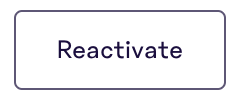 5. Once you reactivate them, a notice will show up and confirm their account was reactivated.


See these articles to update the person's reporting frequency, reporting day, and reviewer.