While the most common 15Five practice is done weekly, the frequency can be customized to fit your workflow.
Note
Administrators can change anyone's frequency, while Reviewers can change their team/group's frequency.
---
Change a reporting frequency
1. Click on 'Settings' in the left navigation bar of 15Five.

2. Click 'People' and select 'Manage people' from the drop-down.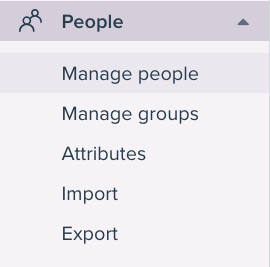 3. From the 'Manage people' page, search for the user whose reporting frequency you'd like to change and click on their name to open their profile.

4. Within the user's profile, click the drop-down next to 'Reporting Period', and change the frequency.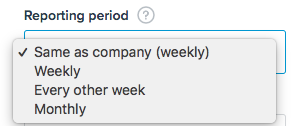 5. Click 'Save'. You're done!

Have a company-wide frequency change? Reach out to our team at support@15five.com and we can help.
Blog post 🗒: 3 Mistakes That Can Defeat The Purpose Of Weekly Reporting