Notifications are an important part of 15Five. They allow you to go about your day and alert you when team members submit a Check-in, mention you in a comment, give you a High Five, etc. Notifications also help you stay on time with submissions for Check-ins and Best-Self Review®. You can control which notifications you receive and the frequency in which they are sent from your settings.
Tip
Account administrators can manage notifications for everyone by going into each person's notification settings. Reviewers can manage notifications for anyone in their hierarchy. To manage the notifications for others, use the 'Manage people' page.
---
Manage my email (and Slack) notifications
1. Click on the Settings menu at the upper right corner of your 15Five account and then click My settings.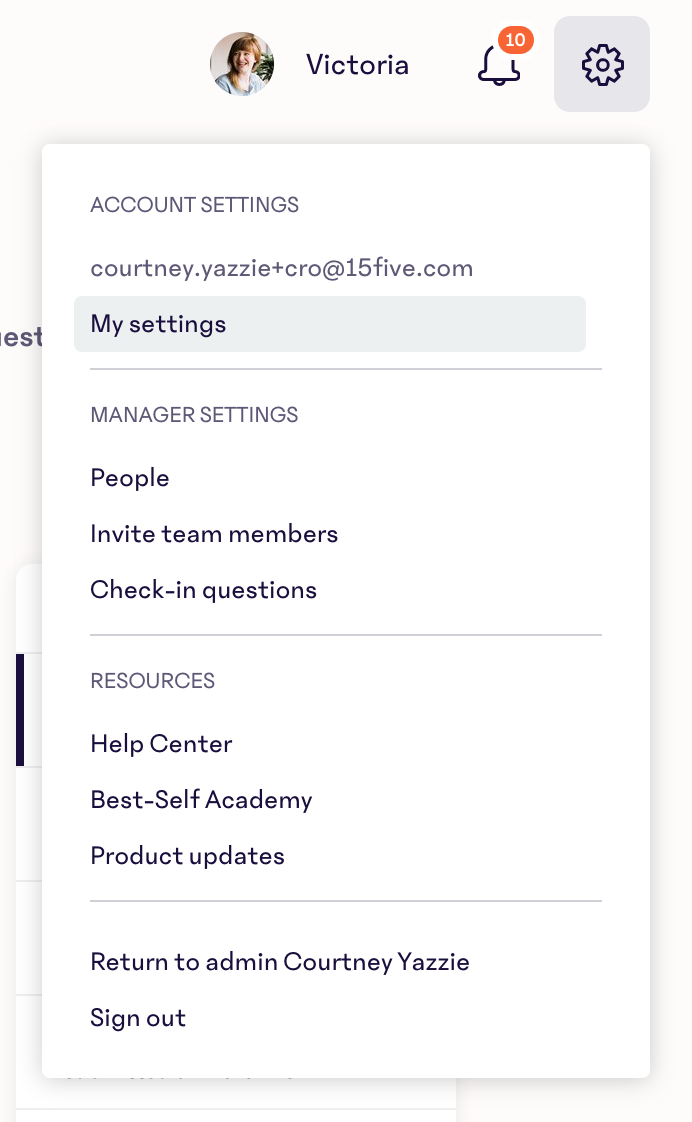 2. Once on the 'My settings' page, click the 'Notifications' tab.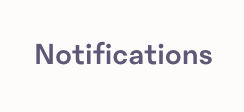 3. Go through and decide which notifications you want to receive and through what method. If you do not see the 'Slack' options, it is because your company does not have Slack integrated. See this article for how to integrate with Slack.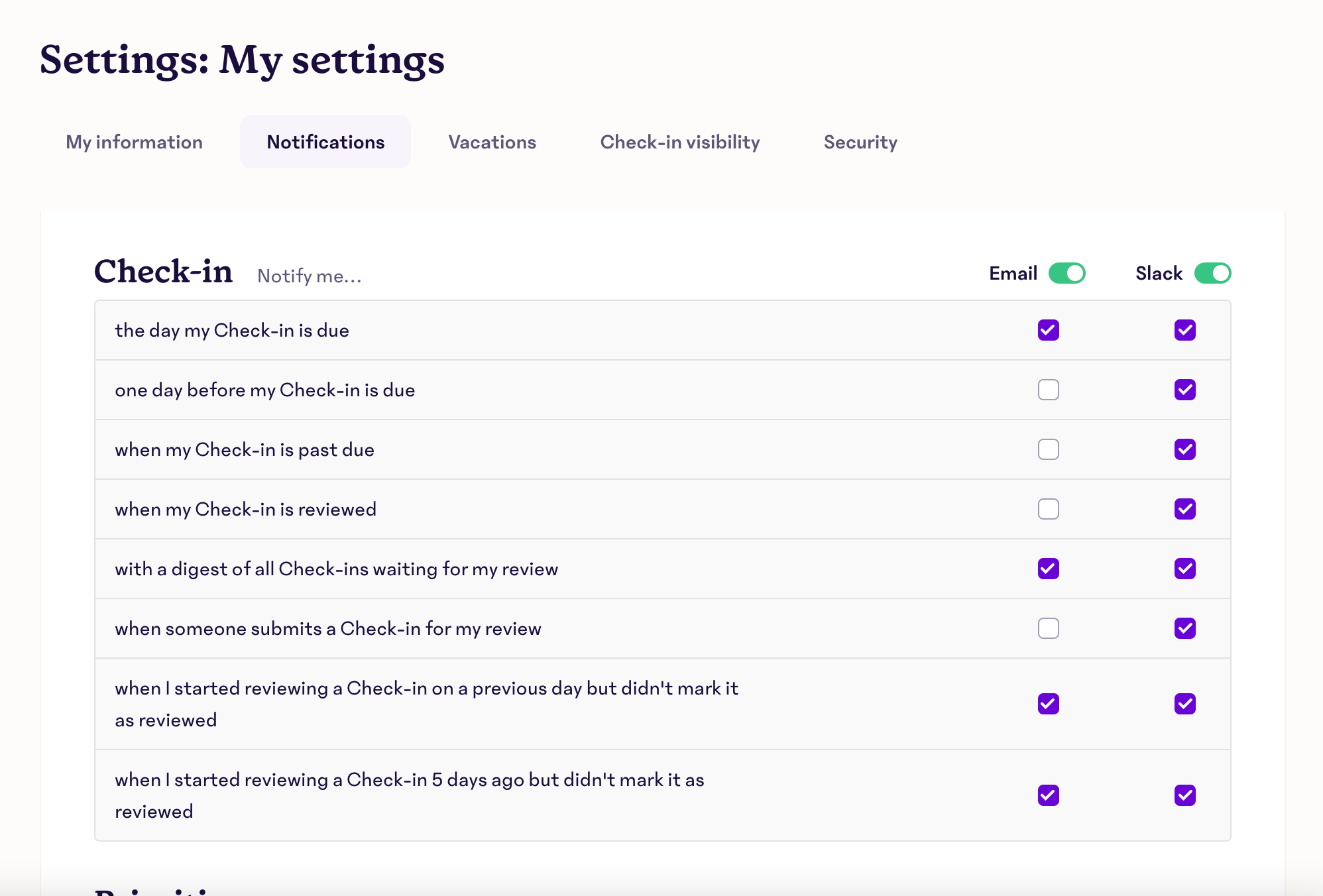 4. Click Save.