You created question templates and held a review cycle that included competencies. As results are submitted, the competency assessment details will begin to appear on the 'Company's results' page. Managers have a similar view under their 'Team's results' page.
You, as a review admin, can download a competency assessment report that includes a column of competencies and a column of competency scores per participant.
Success Center article 🗒: Download the full CSV progress report
Download a Competency assessment report for the company
1. Click on 'Features' from the left navigation.
2. Click on 'Best-Self Review'.

3. Click on the name of the review cycle you wish to view. (You can also click on the three dots to the right of the cycle name, and then 'View review cycle'.)

4. Find the 'Company's results' tab on your individual cycle page. It is at the top of your page, to the right of Overview, Peer nominations, etc.

NOTE ✏️: Only review admins will see the 'Company's results' tab. Managers who are not review admins will see a 'Team's results' tab.
TIP 💡: If you would like to see your results, click 'My results'.
5. In the first section, under your company name and the 'Download' option, click on 'By participant'.

6. If desired, select a specific person or group to filter by using the 'People' drop-down menu.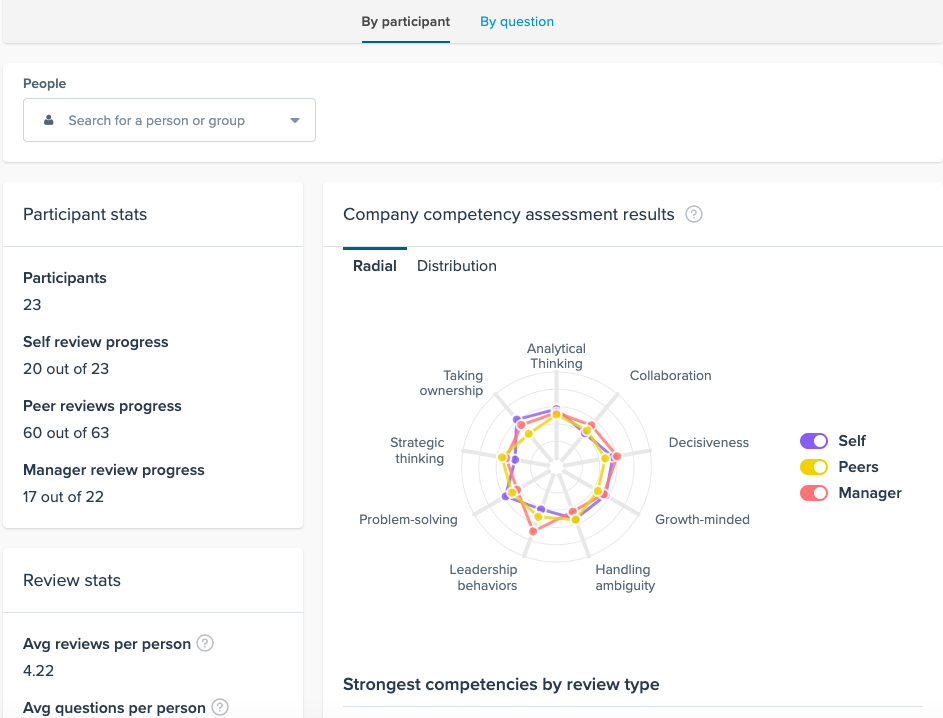 7. Check out the 'Company competency assessment' results in a Radial or Distribution format.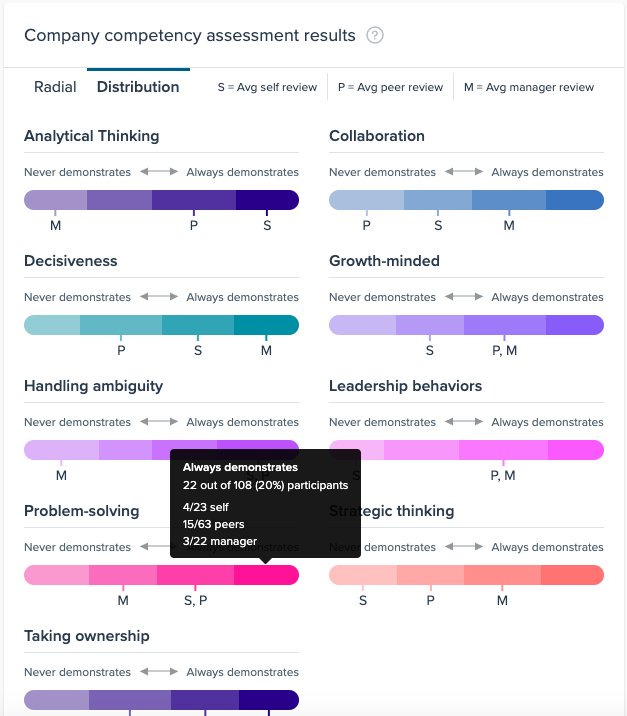 TIP 💡: Use the Self, Peers, and Manager toggles to show or hide how various groups answered the competency questions.
8. You can also view the 'Strongest competencies by review type' section to see what competencies scored highest among self reviews, peer reviews, manager reviews, and upward reviews.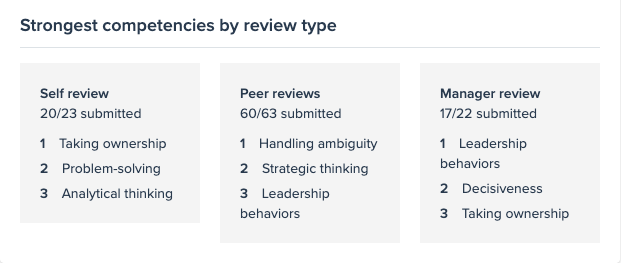 9. The 'Participants' section displays review progress per participant.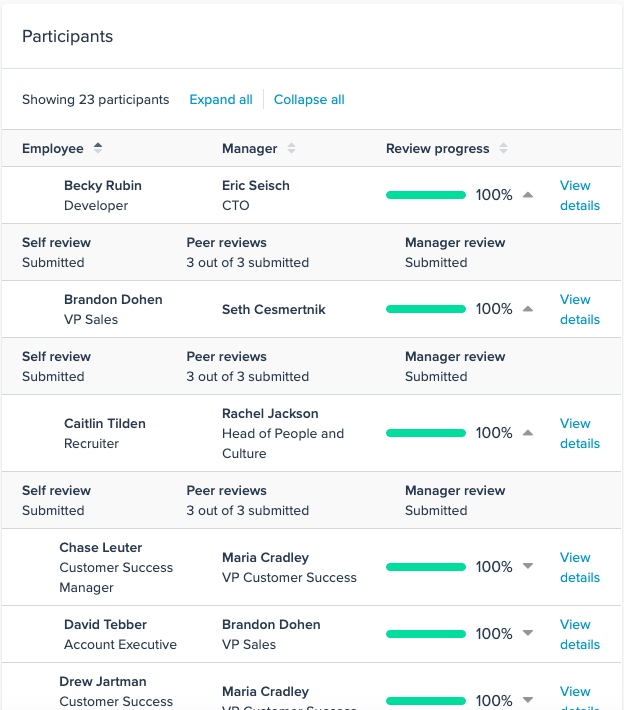 10. If you would like to download a report of the data you see on the 'By participant' tab, including Competency assessment data, click on the 'Download' button at the top right of your page.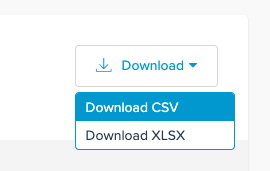 11. All questions & answers, review types, competencies, and a 1-5 competency score are included in the download.
TIP 💡: The Private Manager Assessment section of the manager review works to reduce the idiosyncratic rater bias. Adam Grant recommends companies triangulate the Private Manager Assessment (the Deloitte questions in the default self+manager template) with as many objective measures of both results and behaviors as possible. Resources for Your Review (which includes past 15Fives, Objectives, etc...) helps to ensure the Private Manager Assessment is triangulated with as many Objective results as possible. The Competency Assessment helps to ensure the Private Manager Assessment is triangulated with as many behaviors as possible. This process (the private manager assessment triangulated with both results and behaviors) helps to ensure a more objective and fair review.
12. Columns included in the download are: First name, Last name, Employee email, Manager first name, Manager last name, Manager email, Group name, Respondent first name, Respondent last name, Review type, Question, Answer, Optional text answer, Date submitted, Review cycle name