Once you have enabled Objectives tags for your company, you can create tags. The tags created through the walkthrough below will be available for everyone when creating or editing an objective.
Tags are ideal for customers want to be able to easily see who is working on OKRs that are related to specific, shared themes. Some ideas for tags are: Company-wide initiatives or themes, Priority levels, and Company-wide KPIs (i.e. Decrease churn).
---
Manage tags for Objectives
1. Click on 'Settings' from the left navigation.
2. Click on 'Features' to expand the feature settings.

3. Click on 'Objectives'.

4. Ensure you have Objectives Tags enabled.

5. After enabled, click the 'Tags' tab. If tags are not enabled, you will not see the tab.

6. Time to add or archive tags for Objectives.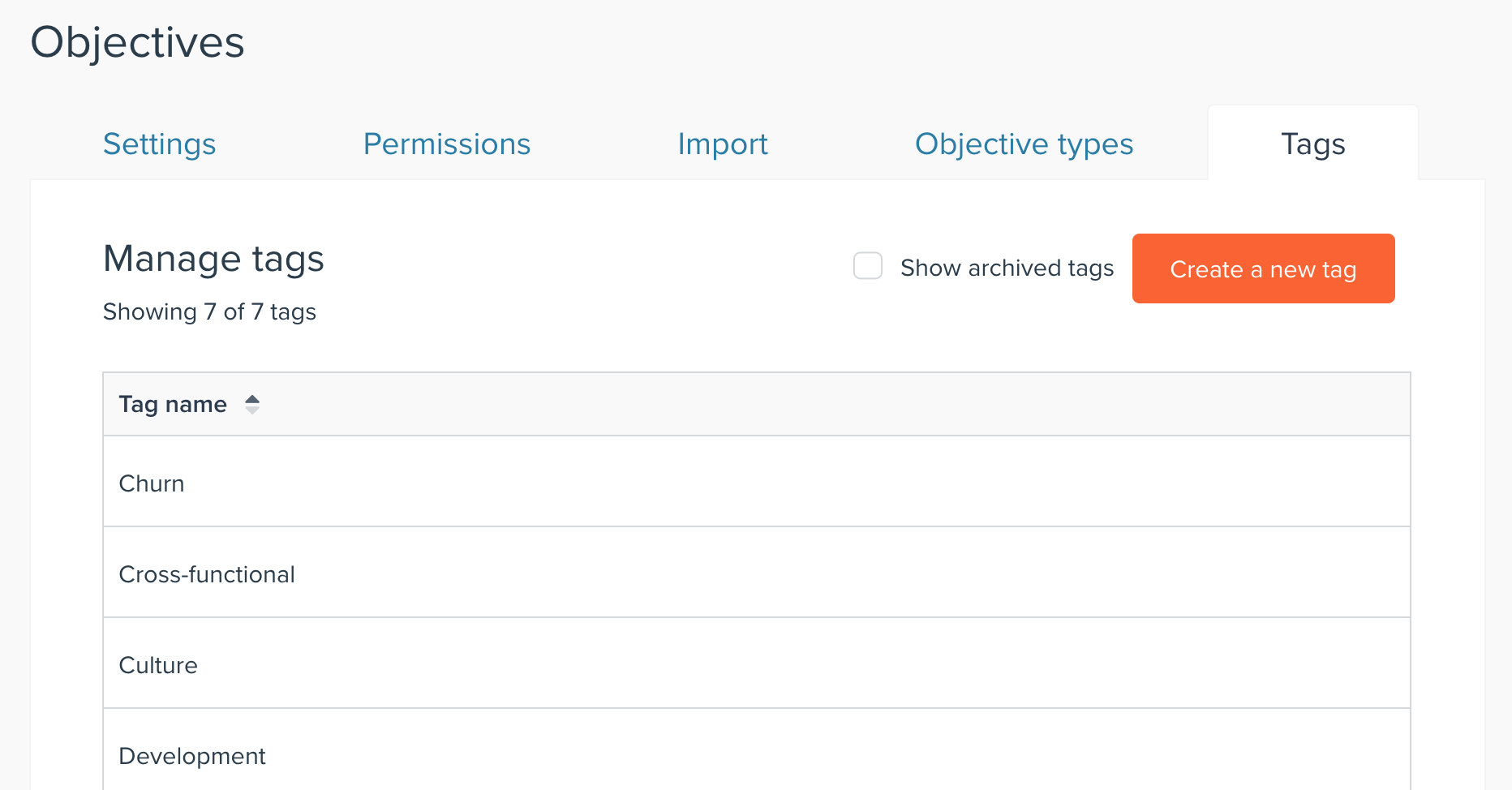 7. Click on 'Create a new tag'.

8. Name your tag.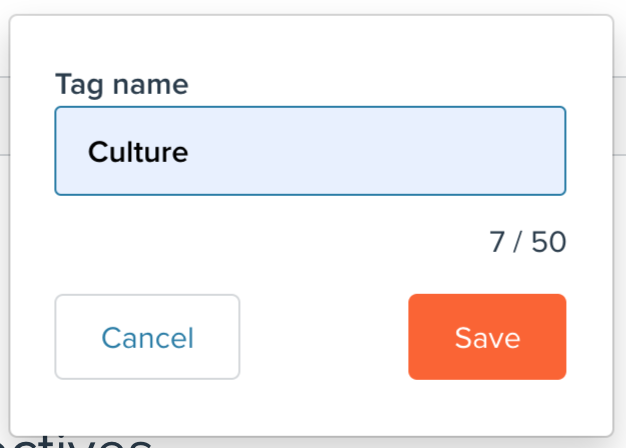 9. Remember to save!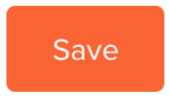 Note
To rename or archive your tag(s), hover over the tag, and click on the action you'd like to take.

If objectives are already tagged with 'Churn' and it is renamed, the objectives' tags will be updated to the new name.
If objectives are tagged with 'Churn' and it is archived, the objectives tagged as 'Churn' will remain, but the option to tag a new or edited objective with 'Churn' is no longer available.
10. Now your people can tag objectives during creation or by editing!