In 15Five, the 1-on-1 agenda allows you to enhance and streamline your one on one meetings and record the most important learnings all in one place. 
Blog Post 🗒: How To Make Your One On One Meetings More Effective
One Pager 🗒: 1-on-1s
Video 🎥: 1-on-1s: Proven Effective Since the Stone Age Webinar
Talking points
Meeting attendees can add talking points directly to your 1-on-1 agenda at any time before the meeting. Notice: there are talking points added by the reporter and the reviewer. Unchecked talking points will carry over to your next 1-on-1 agenda without any intervention! These unchecked items will appear in the 'Talking points' section again.
Checked off/discussed talking points will still disappear from the following 1-on-1 agenda, as they have been talked about and checked off the list.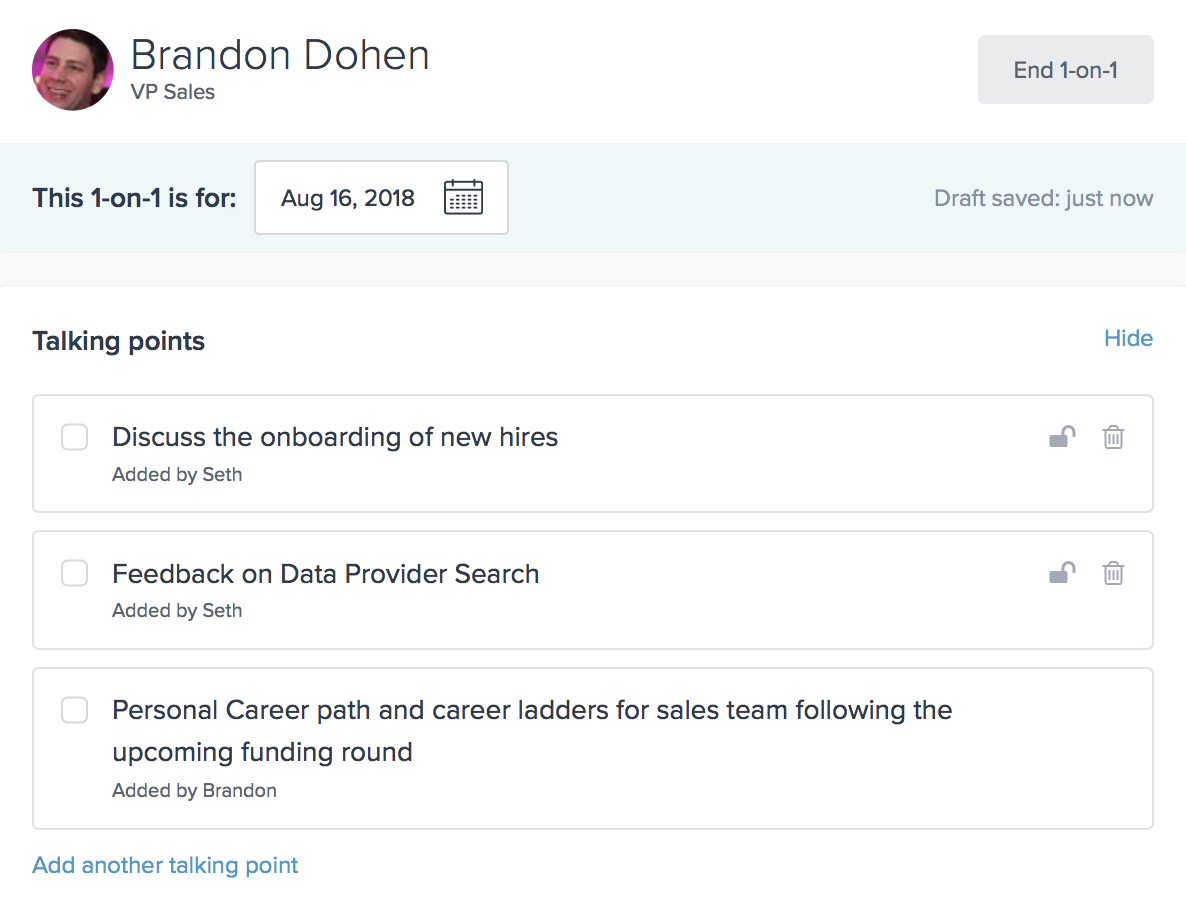 Answers added from 15Fives are now included in the Talking points section of your 1-on-1.
Important insights or answers can be pulled directly from a 15Five into a 1-on-1 meeting agenda for further focus and discussion. Upon adding an item to your 1-on-1 agenda, you will rename the talking point with a title that will appear on your 1-on-1.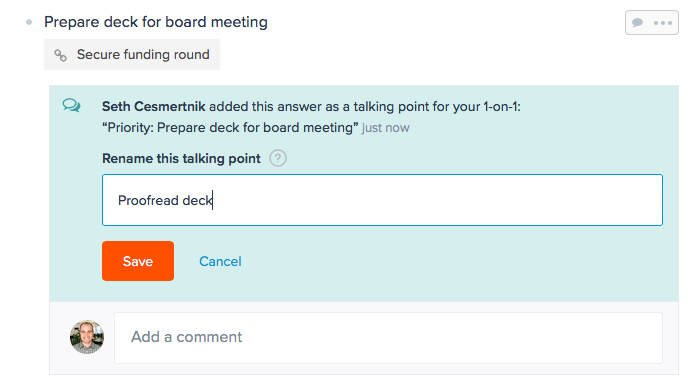 Action items 
Decide on action items to follow your meeting, and assign them to an owner to denote responsibility. These action items will take one of two paths after your 1-on-1 is ended. 1- Unchecked action items from the current week will appear under the 'Previous action items' section on the following 1-on-1. 2- Completed/checked action items will be dismissed from the following 1-on-1.
We also have a section called 'Action items', which is for adding action items for the current 1-on-1. 
A list of previous and current action items, along with owners, will be emailed to the participants once the 1-on-1 has ended.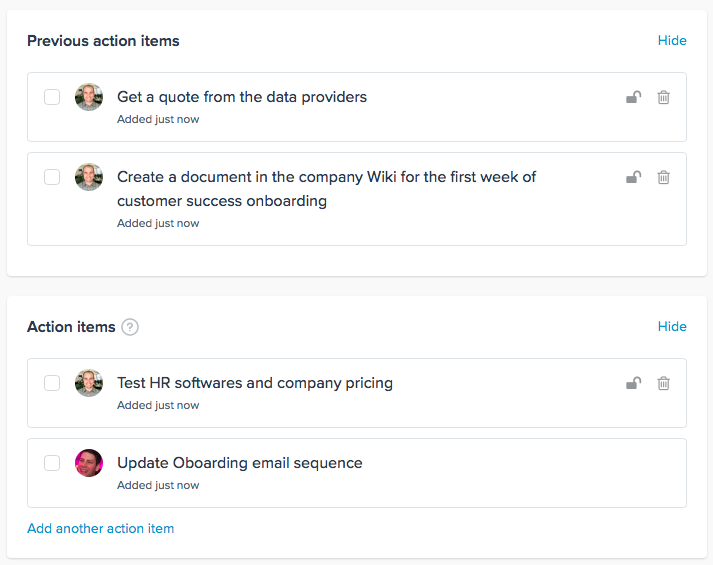 Notes
Leave notes and/or private notes about this meeting. Private notes will only be visible to the participant who added them, and will not be included in the summary email.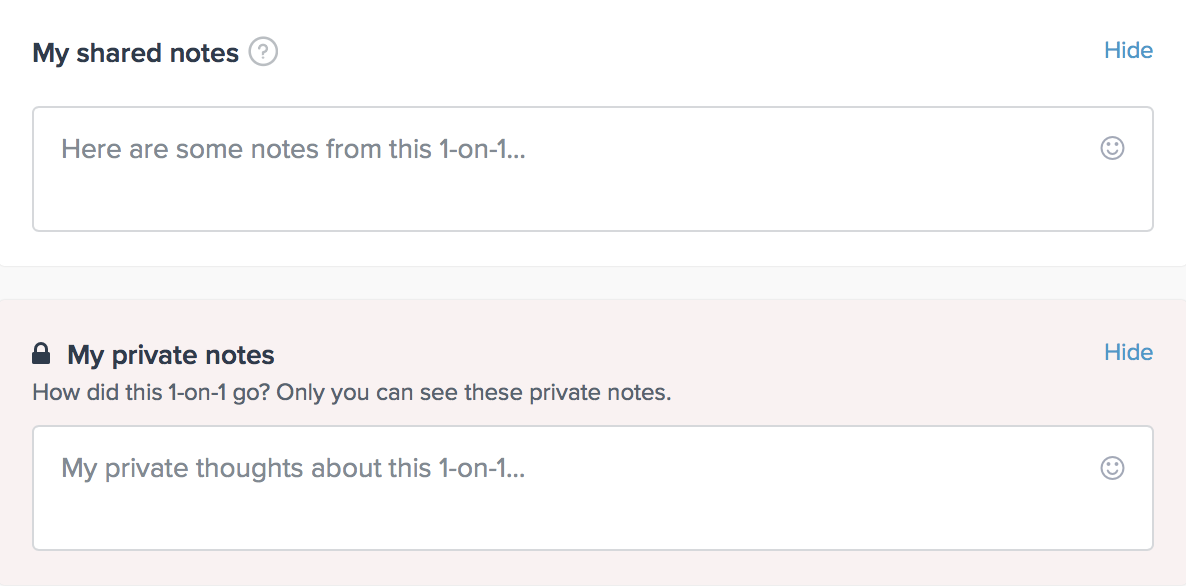 Summary
An email will be sent to both attendees following this meeting with a summary of all talking points, action items, and any shared notes. Private notes will not be included in any emails. 
TIP 💡: For detailed information about how to use this feature and feature permissions, see this guide.