Upward review(s) (applicable if your employee is also a manager)
This article will walk you through next steps after an upward review has been submitted for one of your employees. 
If you are the manager of an employee who is also a manager, you will receive the upward reviews that your employee's employees have submitted. Once an upward review has been submitted for one of your employees, you will receive a notification. These are upward reviews that have been written for your employees. 
After submission/notification, you can open the upward review. As a manager, you do have the ability to remove feedback that is not constructive on these upward reviews.
Depending on the review settings, the identity of the upward review author may be hidden from you.
Upward reviews will be shared with your employees when you 'Share results'. This usually is the very last step in the review cycle. 
To view upward reviews for your team:
1. Go into your 'Reviews' tab in 15Five.

2. Click on the active cycle that applies.

3. From the 'Overview' tab, you will see a menu with options 'Me', 'My team', 'My hierarchy', and 'Whole company'. Depending on your role and the visibility settings for the cycle, you may not see 'My hierarchy' and 'Whole company'.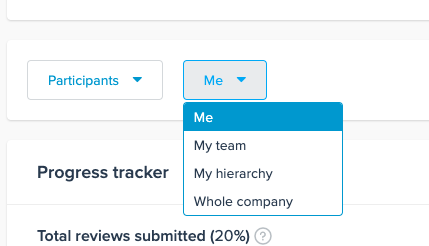 4. Click the 'My team' option.
5. Scroll down to 'Review progress' for your team, click the '...' next to the employee whose peer reviews you want to view, and then click 'View'.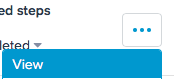 6. There will be an 'Upward' tab after the 'Self' or 'Manager' tab- depending on your cycle settings and the person whose reviews you are looking at. 

TIP 💡: If you have a large number of employees, you can also search for a specific employee in the search field and then complete steps 5-6.