Trying to figure out what questions to ask on your team's Check-ins? Look no further! 15Five's Question bank is a collection of handpicked and research-backed questions to help you generate innovative solutions, uncover hidden roadblocks, build a great culture, and more.
If you're looking to stay connected with your people in this time of hybrid work, try these questions!
---
Access the Question bank
You can access the Question bank directly here, or follow the steps below to navigate to the Question bank in-app.
1. Click on the "Settings" menu in the top right corner of 15Five.

2. Select "Check-in questions" from the dropdown.

3. Click Question bank in the top navigation bar.

---
Find the right questions to ask
When you open the question bank you'll notice that there are two filter options and a search field.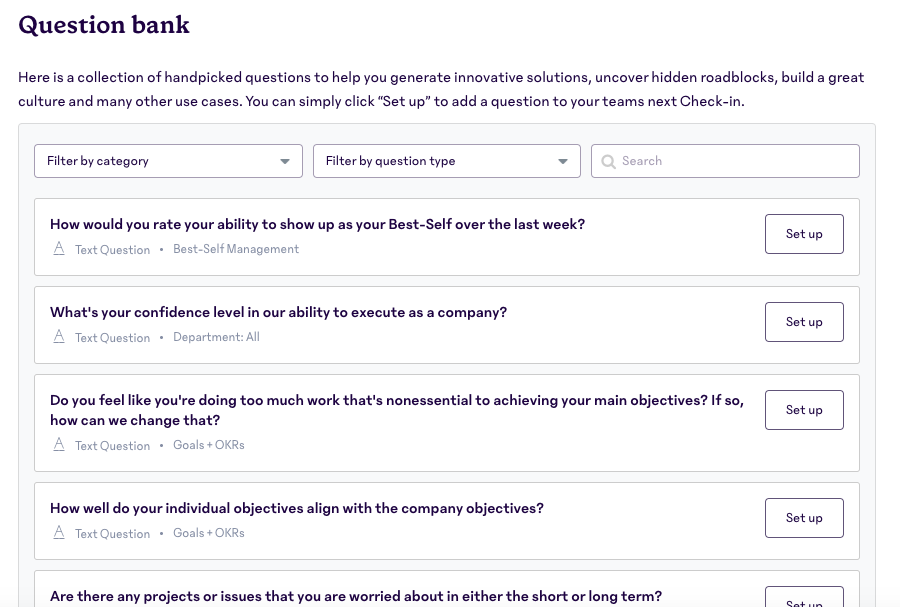 Filter by category to pull a list of questions aligned around specific topics- ranging from culture to engagement to recognition and appreciation.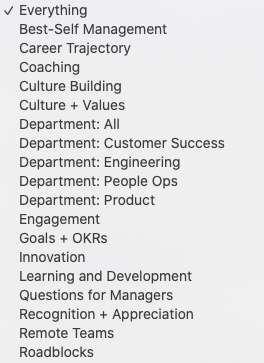 Filter by question type to pull a list of either only text questions or only metric questions.

Tip
We recommend not exceeding 5 questions, so Check-ins don't get too long.
---
Add a Question bank question to a Check-in
1. Click the Set up button next to the question you'd like to add to Check-ins.

2. You'll be directed to the 'Create a new question' screen. Select desired settings and click Create new question.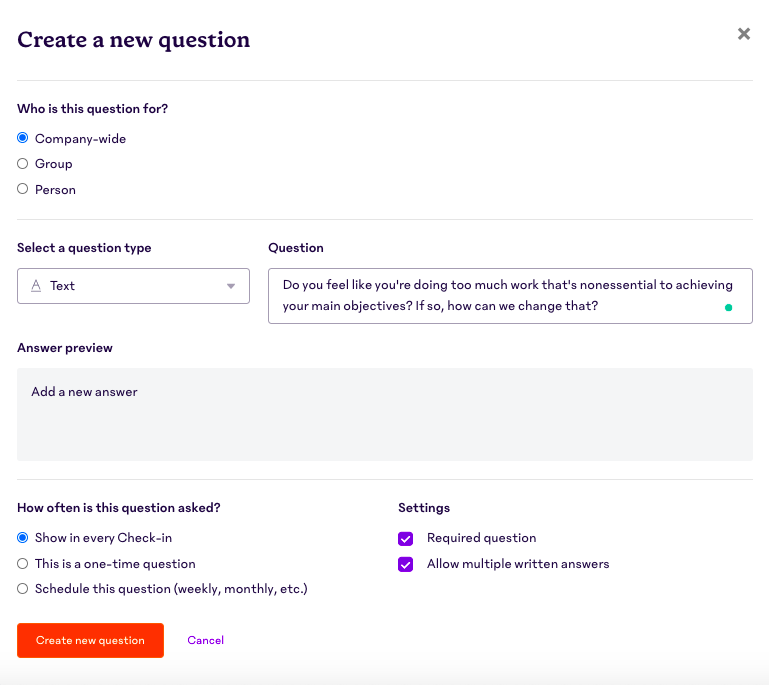 Blog Post 🗒: Ask Your Employees These Questions To Improve Workplace Culture & Team Performance