If you are a reporter or reviewer you do not always have permissions to make some of the changes you want to make. So for security purposes, your company has designated account administrators to manage your account.
Administrators have the permissions to adjust the following:
Update and change billing
Changes people's reviewers
Reactivate users
Deactivate users
Change or add company-wide questions
Access SSO and SCIM configurations
Manage all features and integrations
Create company-wide questions
Create groups/group types and adjust group questions
Enable features like Priorities and Objectives
Turn off or on Pulse checks
Access Usage and Metric Dashboards
Adjust account settings and limitations
You can see your company administrators any time by logging in and clicking here.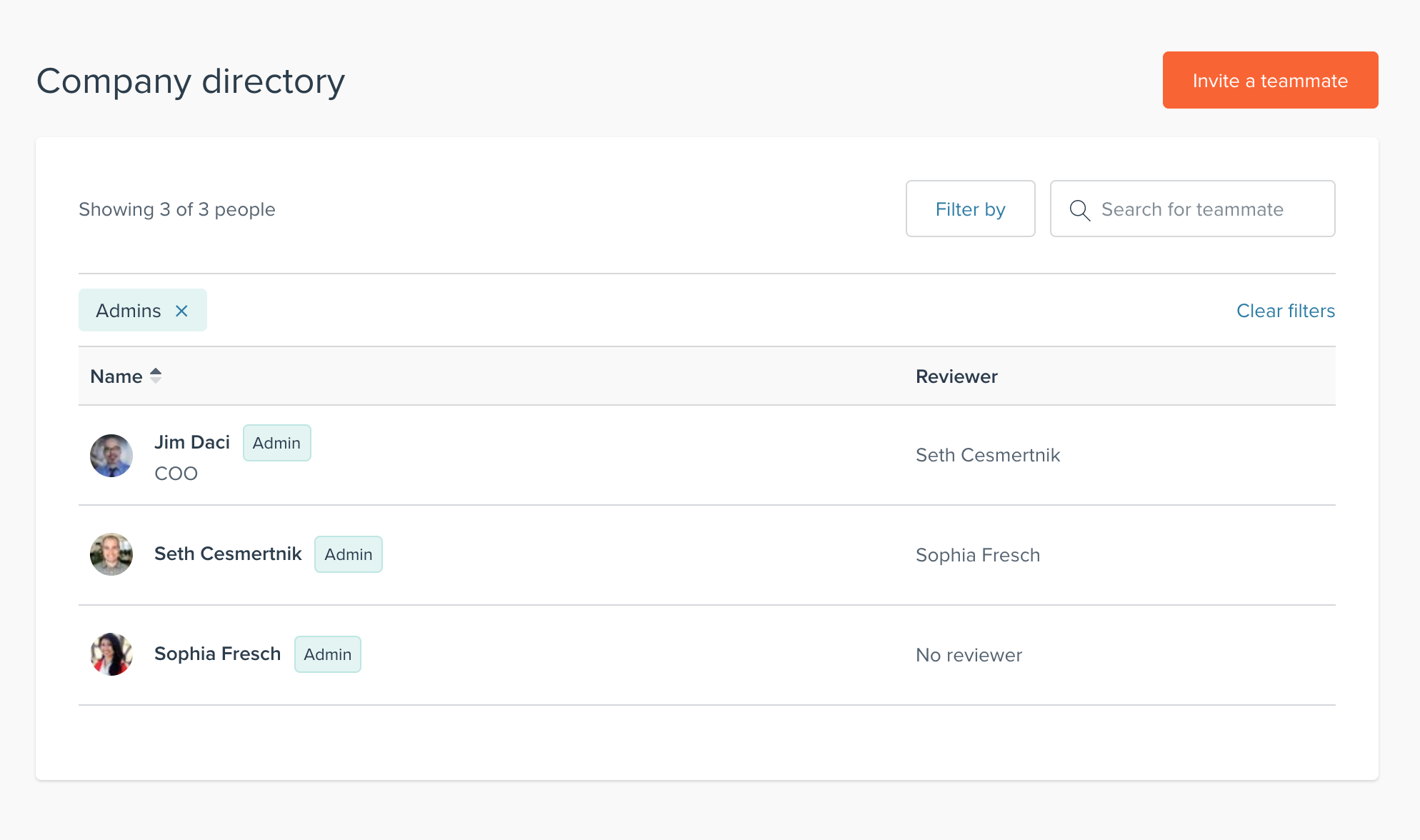 Do you need to add an employee as an administrator? See this article on how to assign employees as admins in 15Five.