If your objective's end date has passed and you no longer want it to appear as 'Past due', you can close and assess your objective. You can also close an objective that is no longer relevant at a given time—aka closing an unfinished objective.
Closing an objective does not mark the objective as complete. It holds the last known status, including the overall %, and updates its status as 'Closed'. Key result progress will also be saved using the last known value. Closed objectives will still appear under the Current, Past, and Future objectives filters. If your key results are all complete and the objective is showing 100% completed, you will then want to close the objective so that no other edits can be made.
Note
After a person closes an objective they own, the objective will appear on their Check-in for
one additional Check-in period, in a greyed-out state.
Note
The assessment of your objective and the assessment reflection will appear in the objective's activity feed. Anyone with permission to view the objective can see your assessment.
---
Close an objective and assess an objective
1. Click on Objectives from the left navigation.

2. You will land on the 'All objectives' page.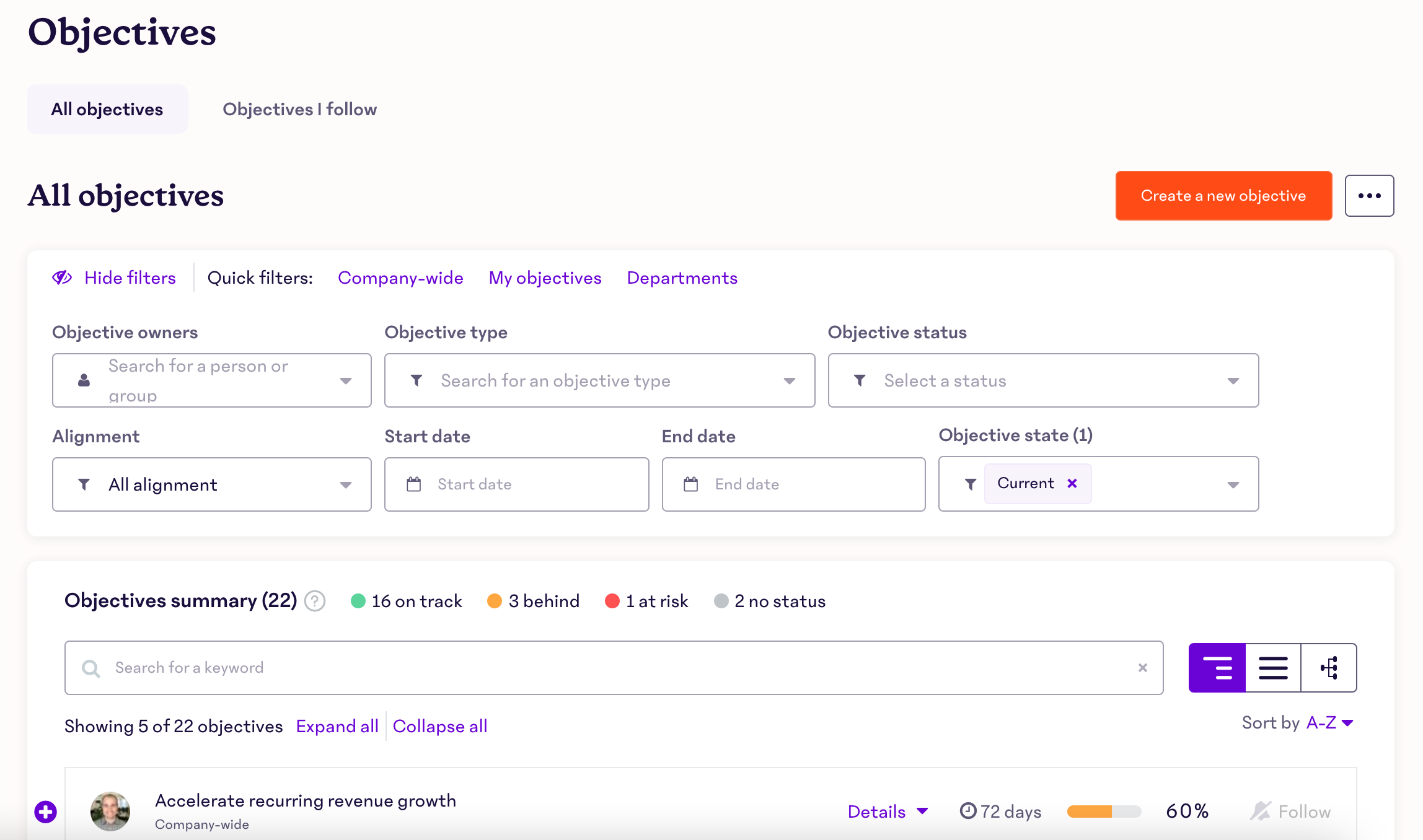 3. Click on the objective you wish to close.

4. Click on the gear icon and then click Close objective.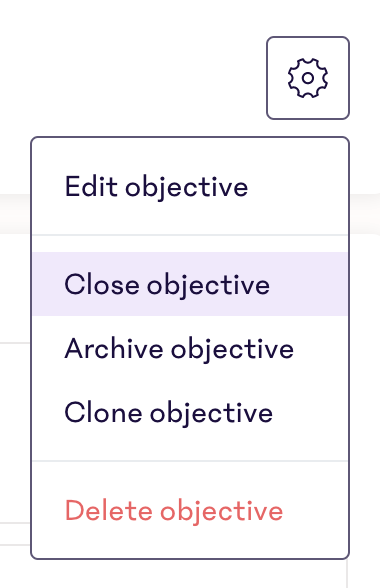 5. Fill out the assessment and reflection fields that appear in the pop-up window, then click Post assessment.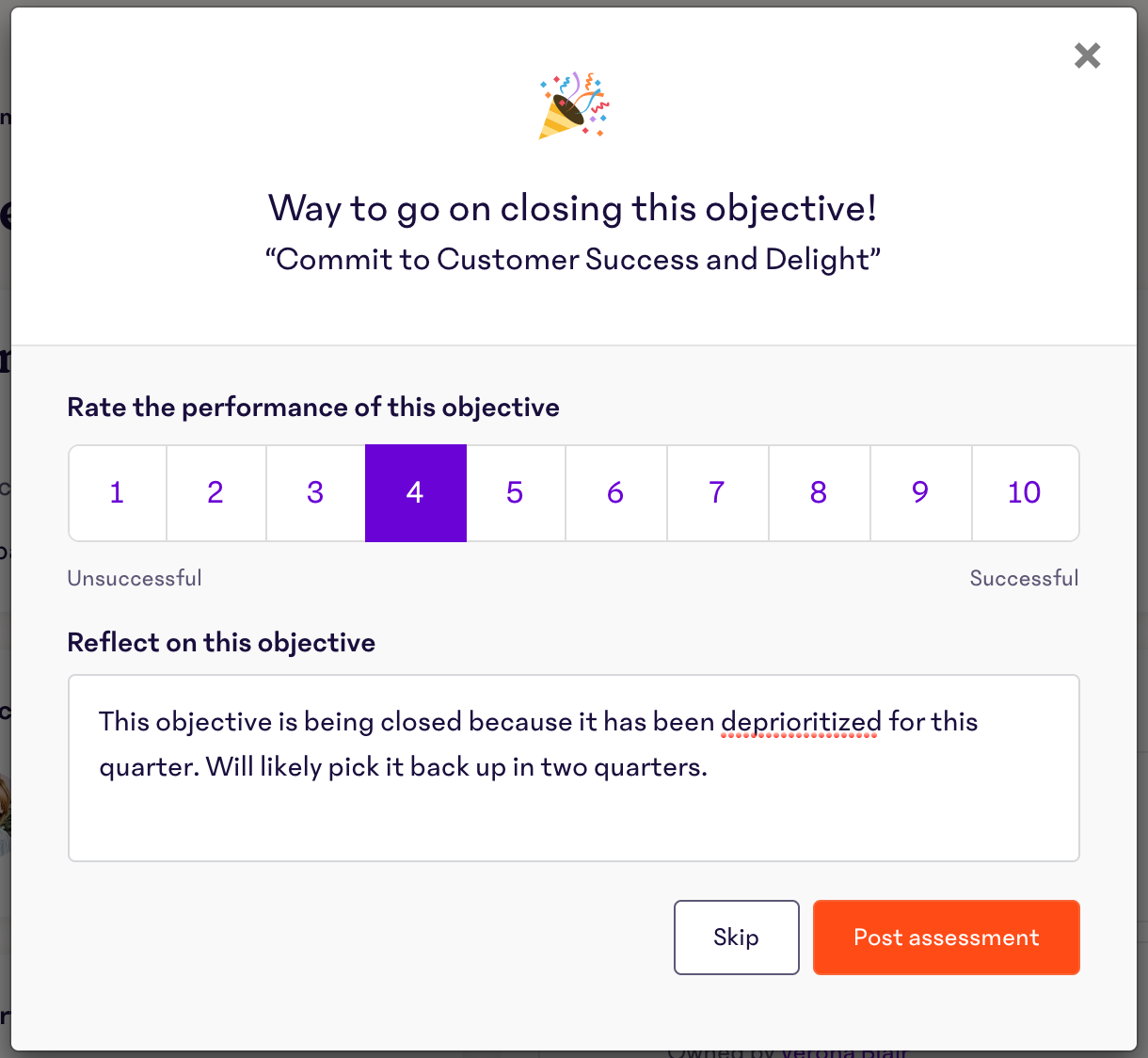 6. Your assessment and reflection will appear in the objective's activity feed.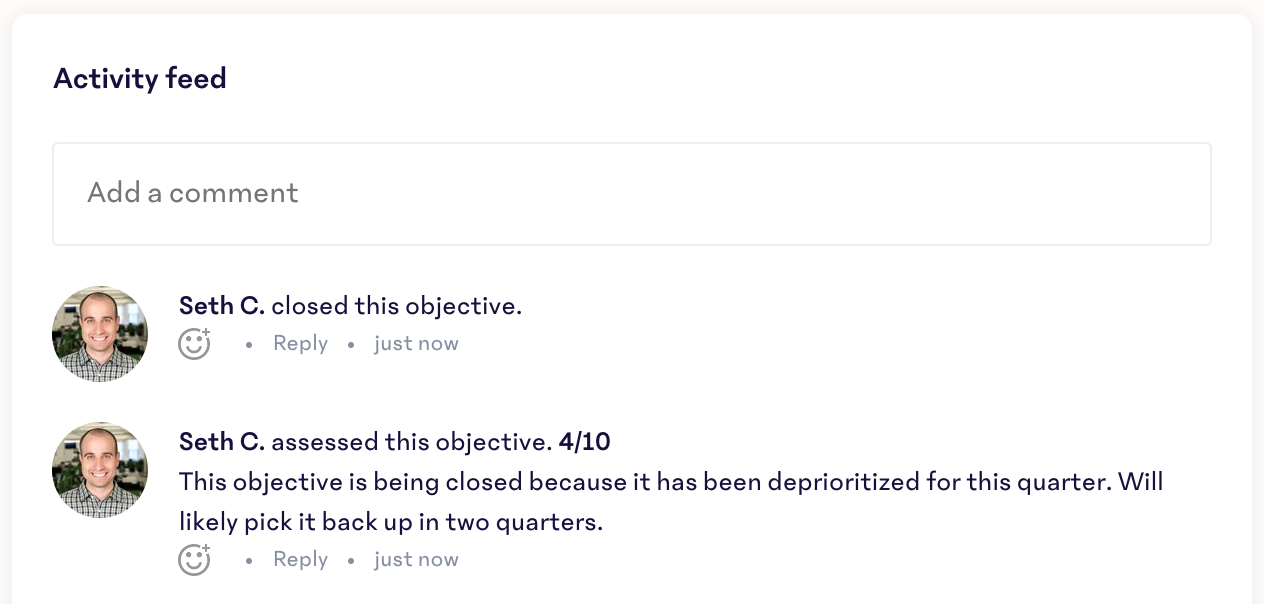 Want to pull a report with all objectives that are closed and visible to you? See this article for information on Objectives reporting.