Deactivating an individual will remove them from all reporting and future billing, but will maintain the data that was collected during their 15Five activity. Once deactivated, the person will appear as 'Inactive', but can be reactivated if necessary. 15Five account administrators can deactivate people that are no longer part of the company or people who are no longer using 15Five. Reviewers can deactivate anyone below them in the reporting hierarchy, think drill-down permissions. Here is a walkthrough on how to deactivate an individual.
Success Center article 🗒: How does adding/removing people impact billing?
---
Deactivate an individual
1. Click on the Settings menu at the upper right corner of your 15Five account and then click People.
2. You'll land on the 'Manage people' page on the 'Active' tab.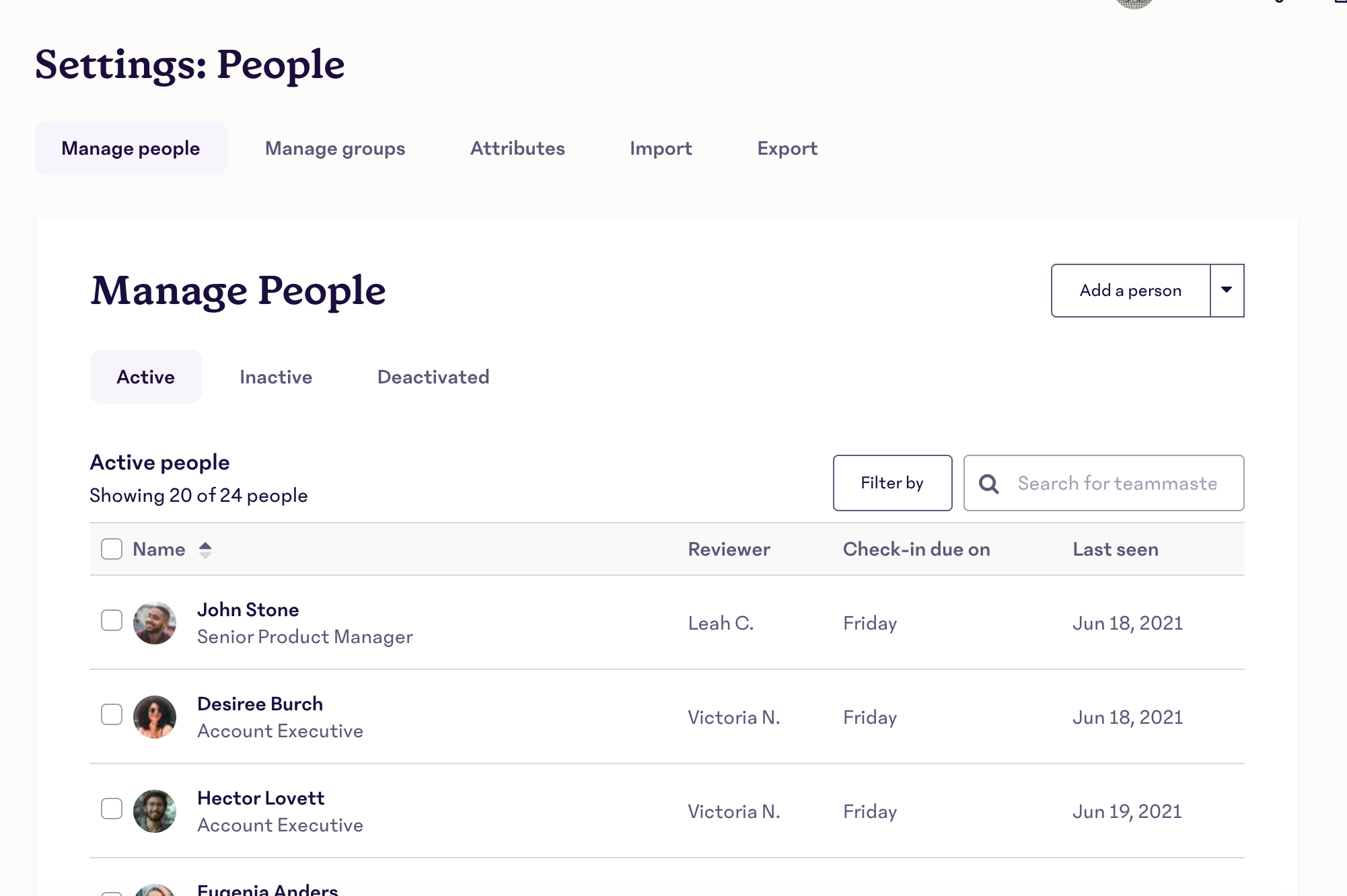 3. Find the person you would like to deactivate and click on their name.

If you are deactivating multiple people, you can check the boxes by their names and use the 'Bulk actions' menu to deactivate.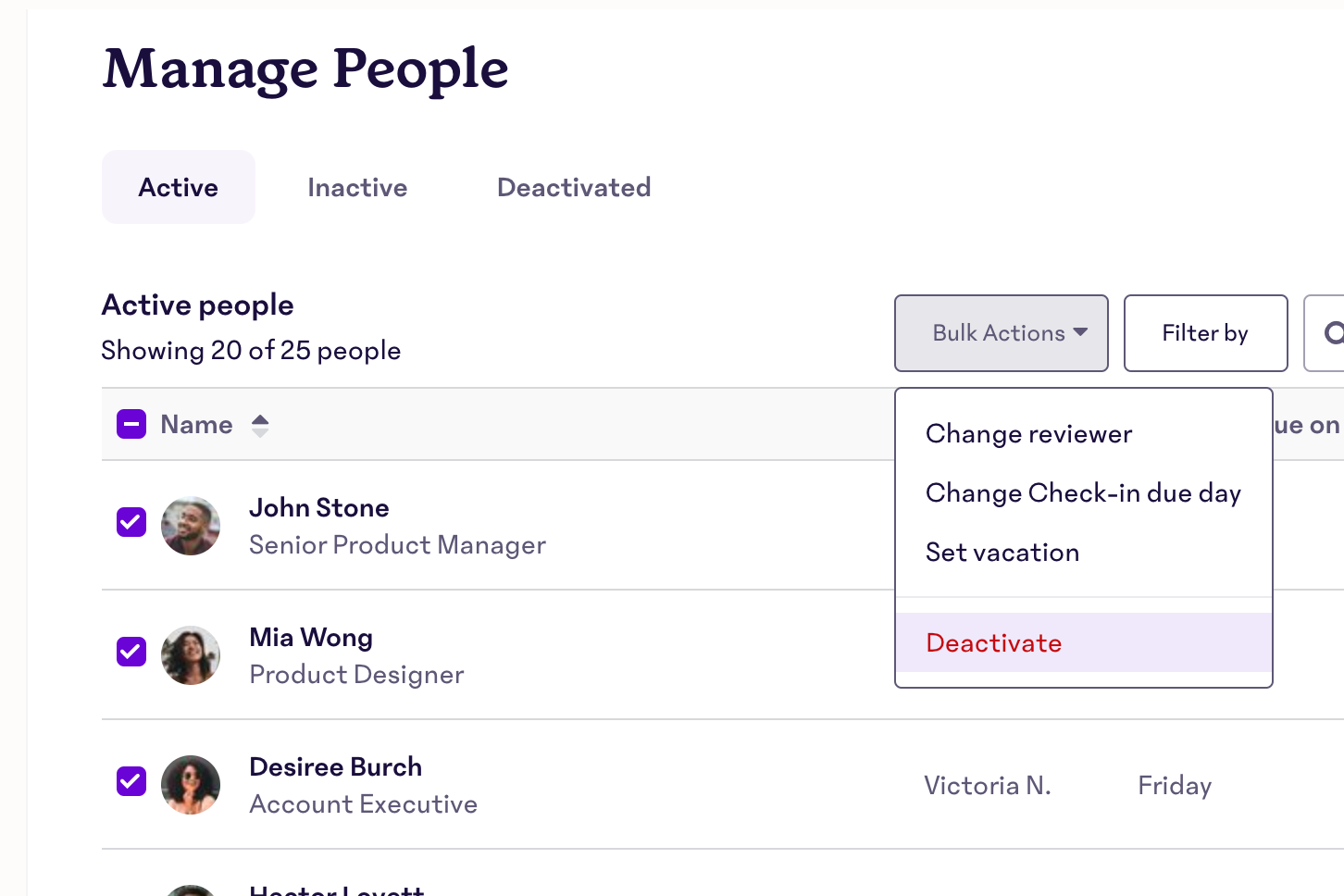 4. Once viewing the person's profile, click Deactivate name's account in the top right corner.

5. If the person has any direct reports, you will need to reassign them to a new reviewer before you can deactivate.
6. Click Deactivate account or Deactivate and reassign, whichever applies.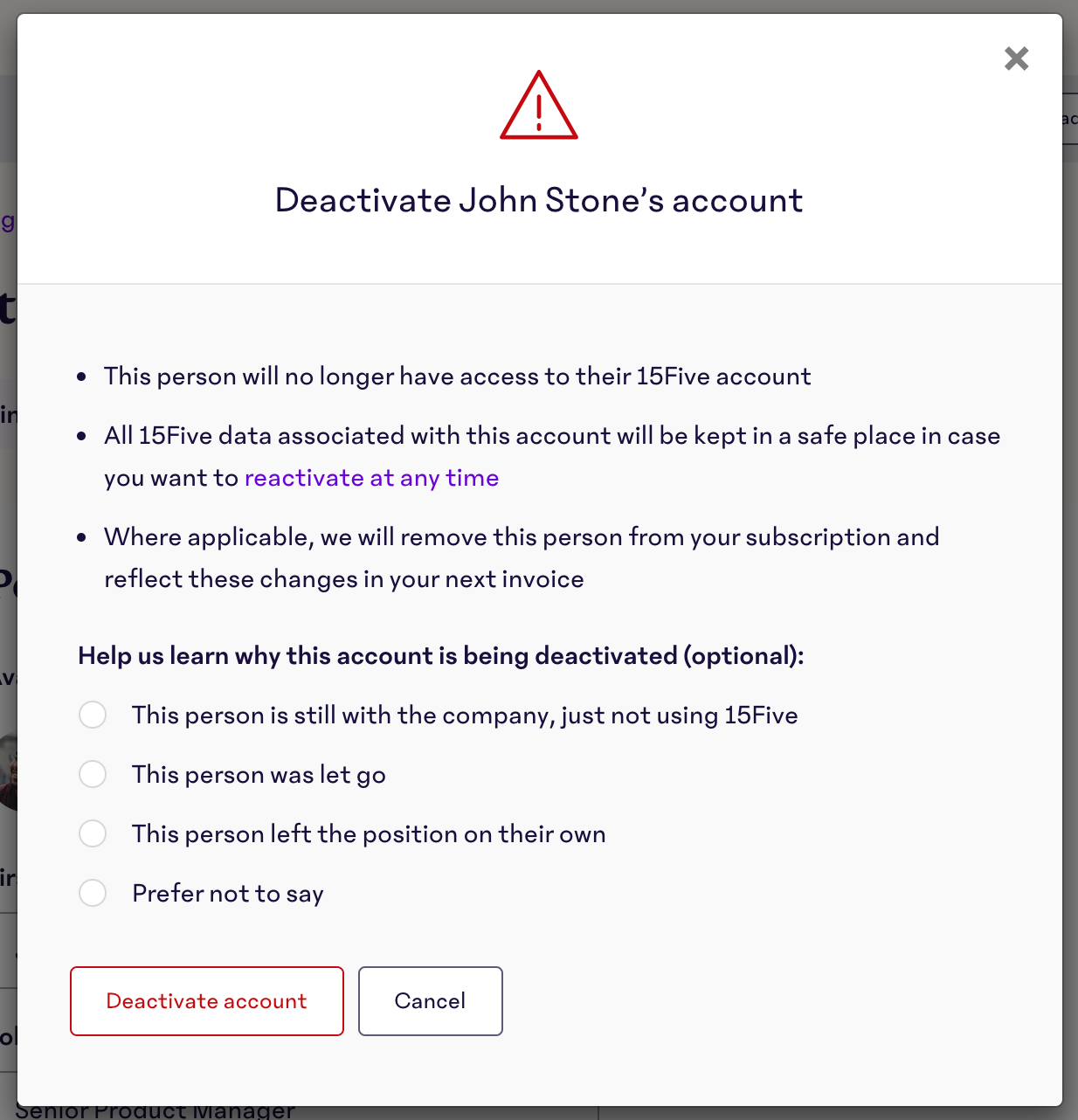 OR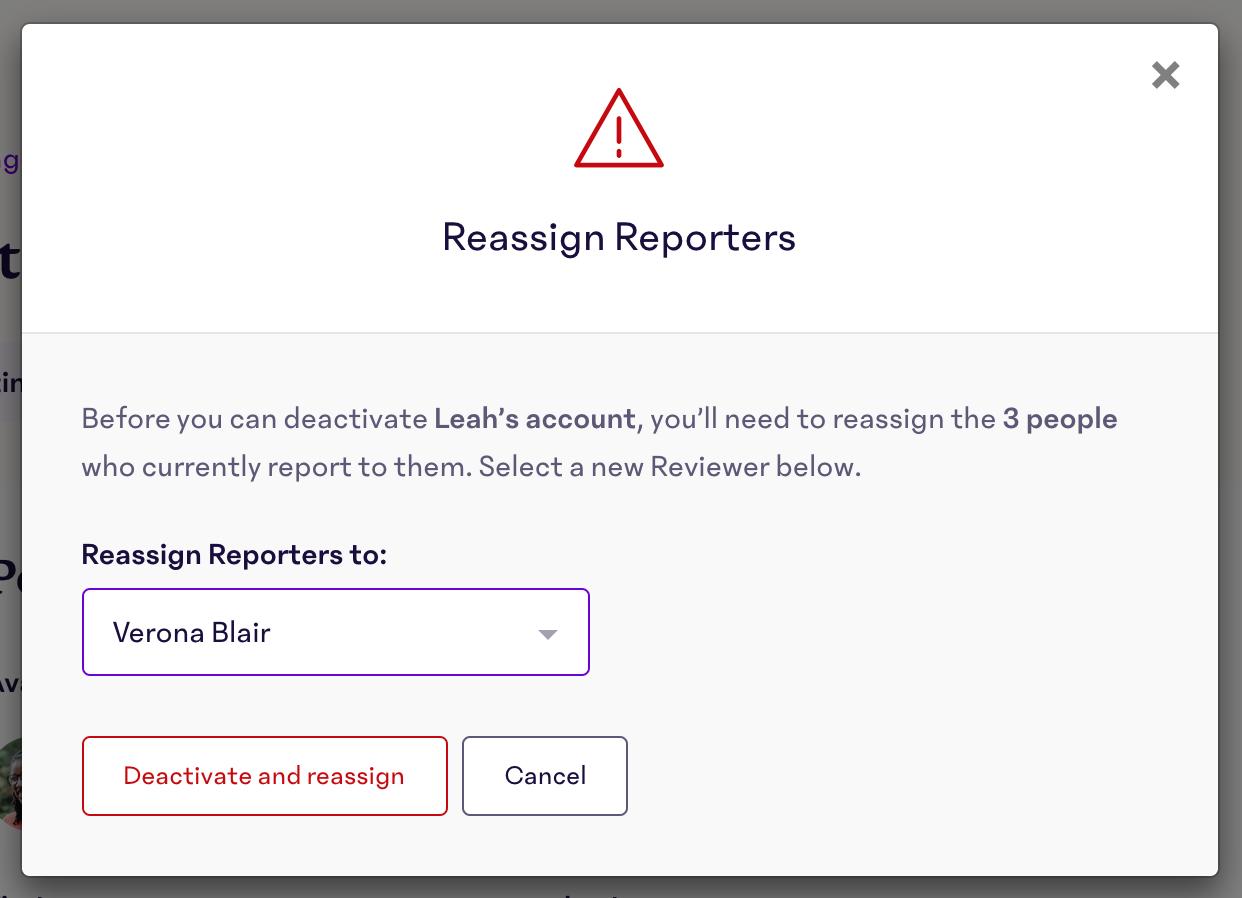 7. Once the person has been deactivated, you should see a banner appear in the top right of your screen confirming the action.
8. The person will now appear in the 'Deactivated' tab.