Account settings include reviewer name, email address, reporting period, deactivating an account, managing custom attributes, and much more. These settings can be updated manually in-app or via a third-party IdP such as BambooHR, Okta, Namely, etc. As an account administrator you can manage other people's 15Five account settings. As a reviewer, you can manage account settings for anyone in your hierarchy.
---
Update an individual's 15Five account settings
1. Click on 'Settings' from the left navigation.
2. Click on 'People' to expand the people settings.
3. Last, click on 'Manage people'.
4. Once on the "Manage people" page, find the person whose settings need to be updated and click on their name.

5. Make the necessary changes and click "Save".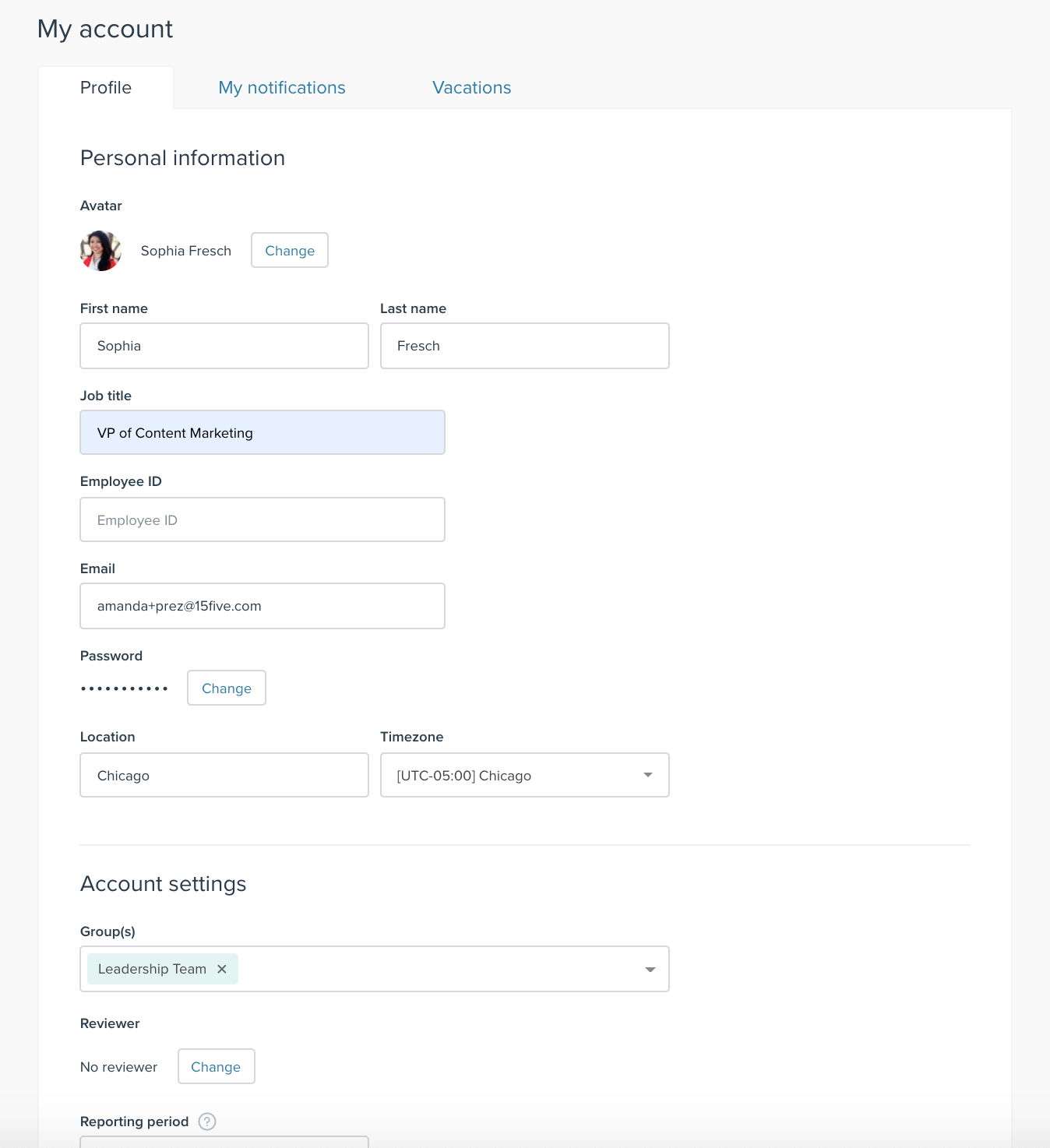 Note
Any field that is editable can be changed. If a field is greyed out, it is likely being automatically updated via SCIM, SAML, or HRIS. If this is the case, please update the information from your IdP.