The Check-in gives you a voice to share that brilliant idea that's been floating around in your head for 3 months or to finally get some attention on that project you're stuck on and dying to complete. Use the Check-in as your work journal to reflect on progress, roadblocks, and get the support you need from your manager. Still not convinced? We've got the science to back it.
Here is a glimpse into what to expect from a Check-in; the 'Anatomy of a Check-in', if you will.
---
Pulse
"How did you feel at work this week?" The Pulse check allows you to reflect on your general feeling for the Check-in period and is the first and most important data point that signals to your manager when things are going well; also when issues are present. It's important to acknowledge feelings like disappointment, frustration, and stress early on to prevent smaller issues from becoming major problems. It's also important to acknowledge when you feel the most excited, inspired, and engaged, and dig deep to understand what led to all that positivity.

---
Objectives
Objectives are long-term goals. In each Check-in, you will be required to update the status and progress of any objective that you own.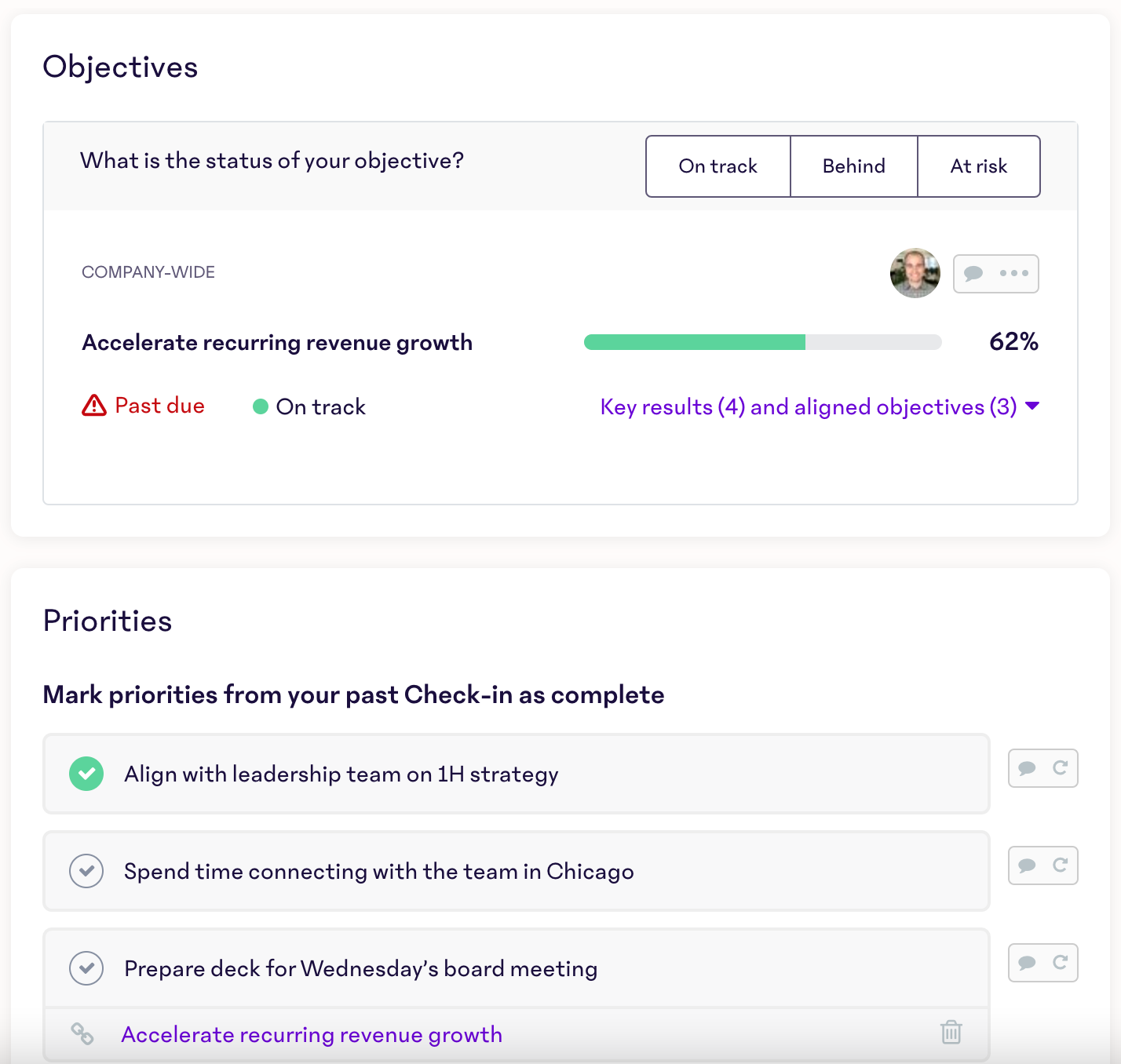 If you own key results on someone else's objective(s), those key results will also appear on your Check-in just below the objectives you own. Be sure to update the progress of those key results so that the objective owner knows how your work towards their objective is going.
---
Priorities

Priorities are short-term tasks or goals set and maintained on your Check-in. These priorities can be linked to your objectives to create alignment between short and long-term goals.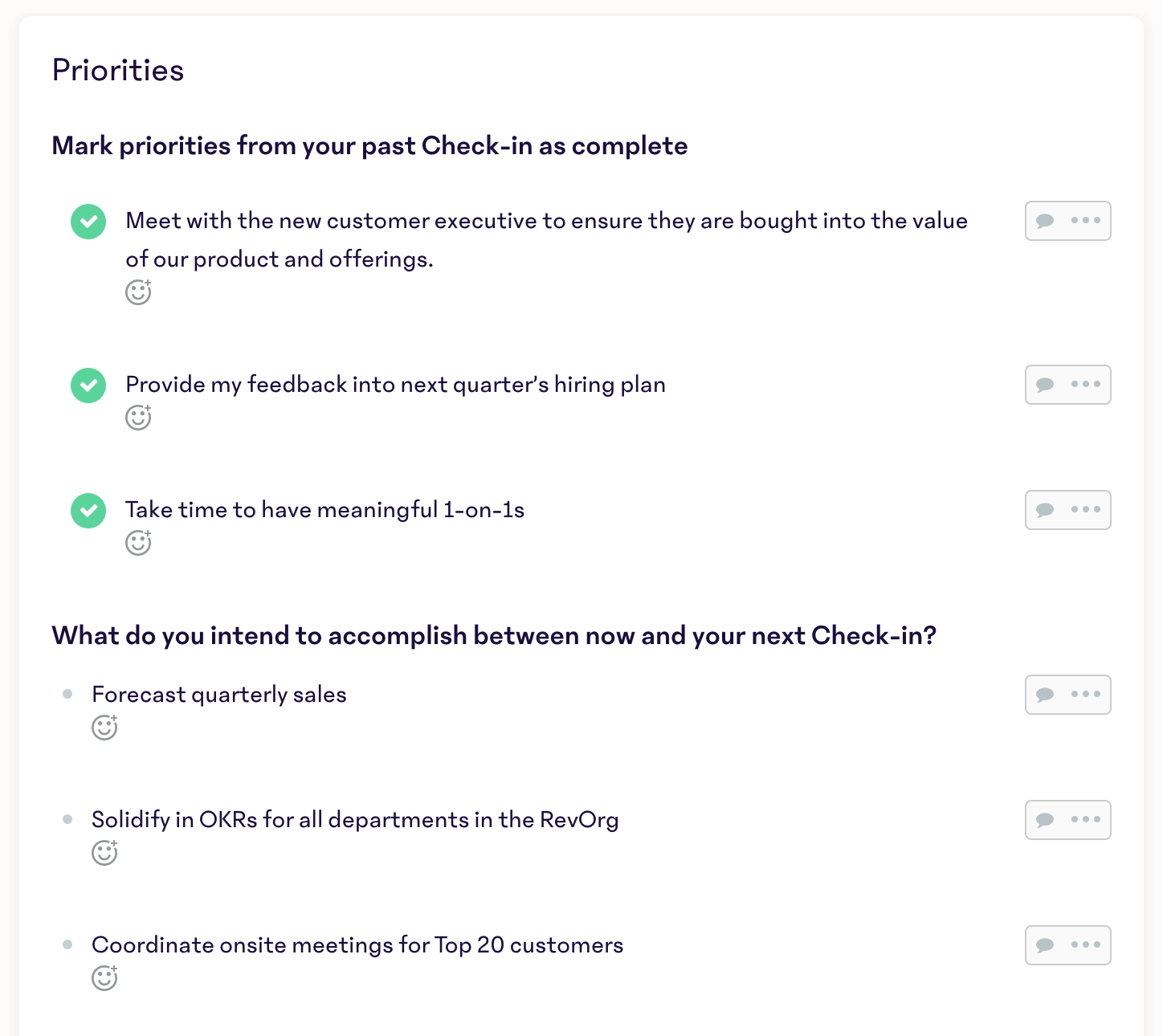 ---
Questions
Questions are the meat of Check-ins. These are set up by your manager and/or account administrators. Questions drive deeper discussion and increase connection within teams. Some questions may be optional. If you do not have insight on optional questions, feel free to skip to keep your Check-ins lightweight and easy.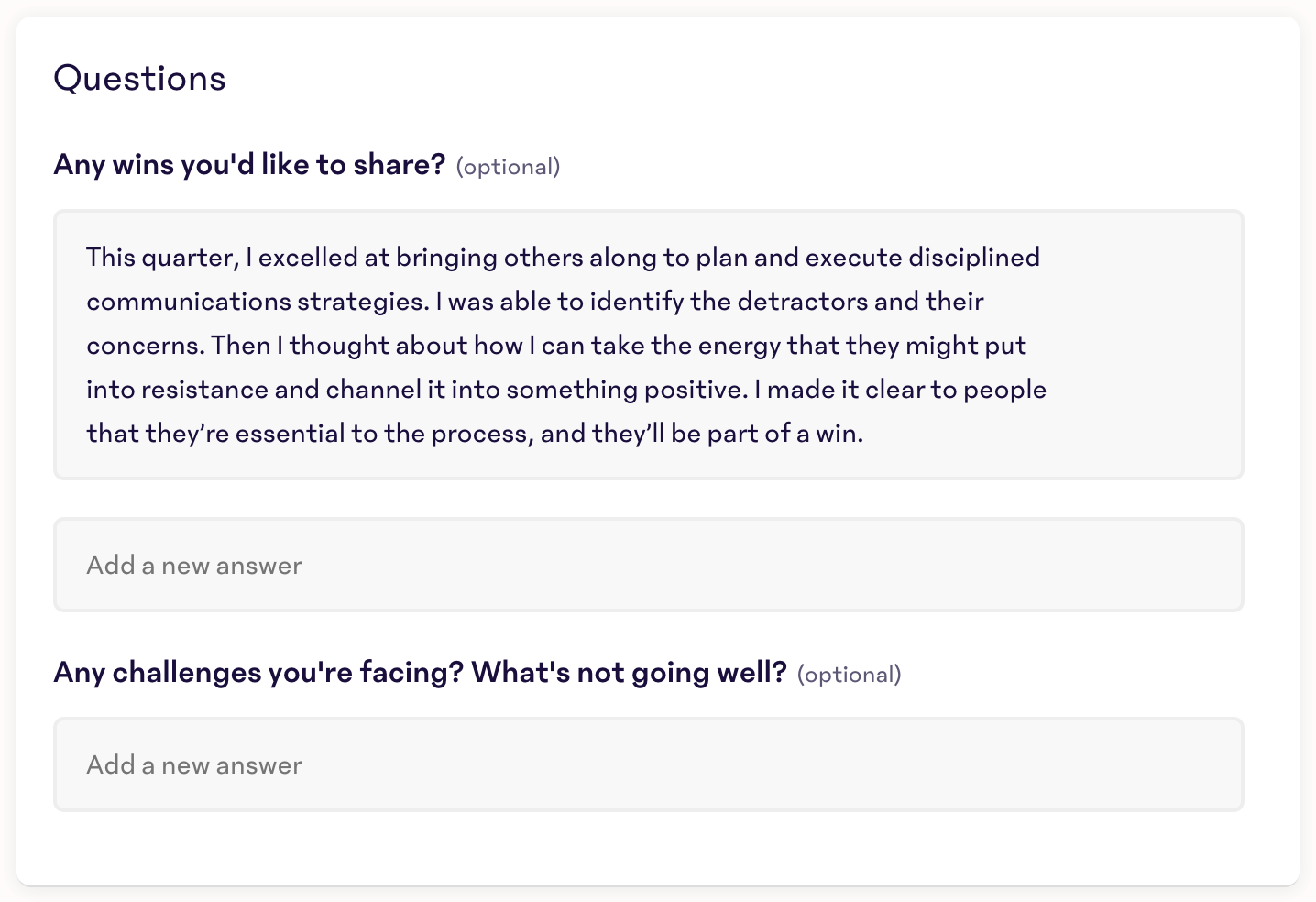 ---
High Fives
High Fives give you the space to recognize a teammate that has been productive, courageous, or just plain awesome! This is your opportunity to show appreciation where it's due. Want to make sure you give a great High Five? Check out the High Five Best Practices!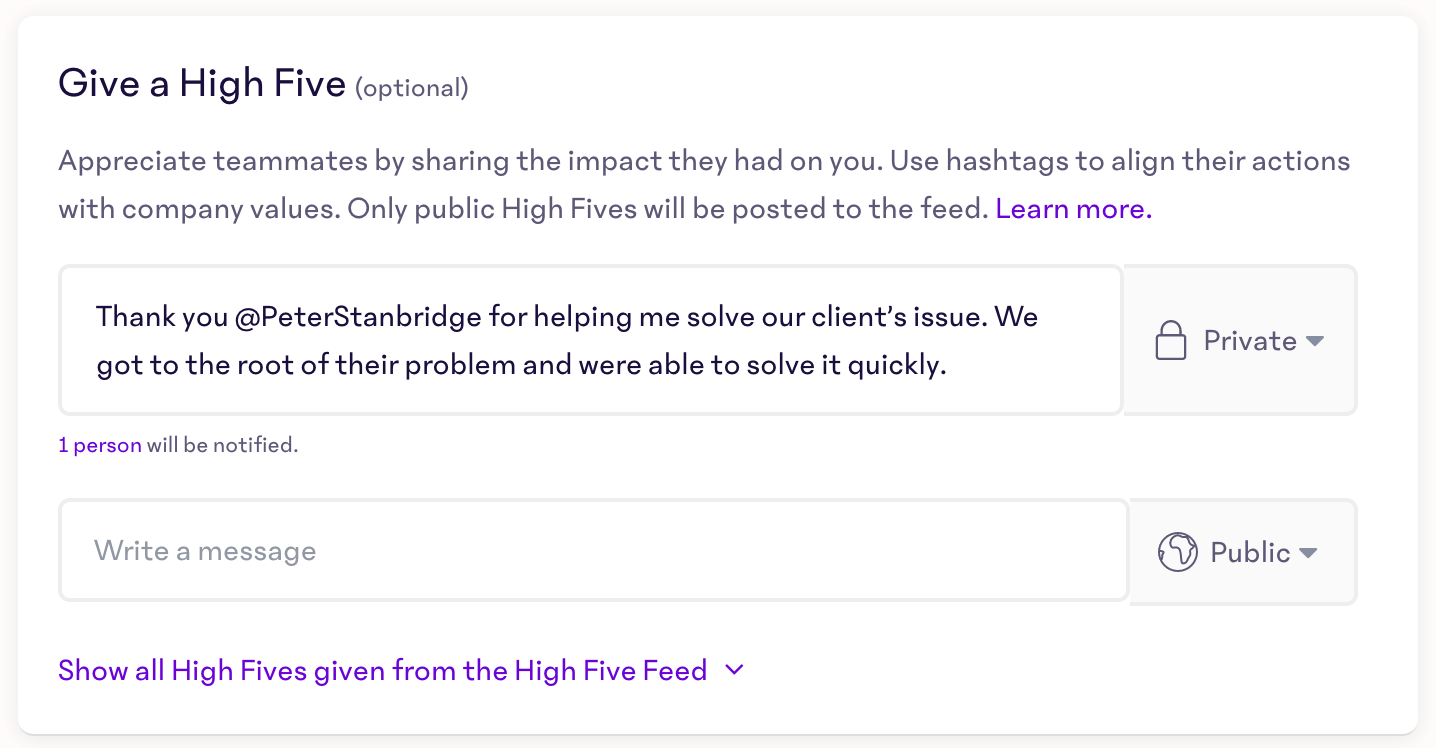 ---
Who can see my Check-in?
Check-in visibility varies by company and is set up by account administrators. Some teams have complete transparency while other teams may only allow managers to view an individuals' Check-ins. To see who has access to view your Check-ins, visit this page or check out the right panel of your Check-in and hover over the prompt.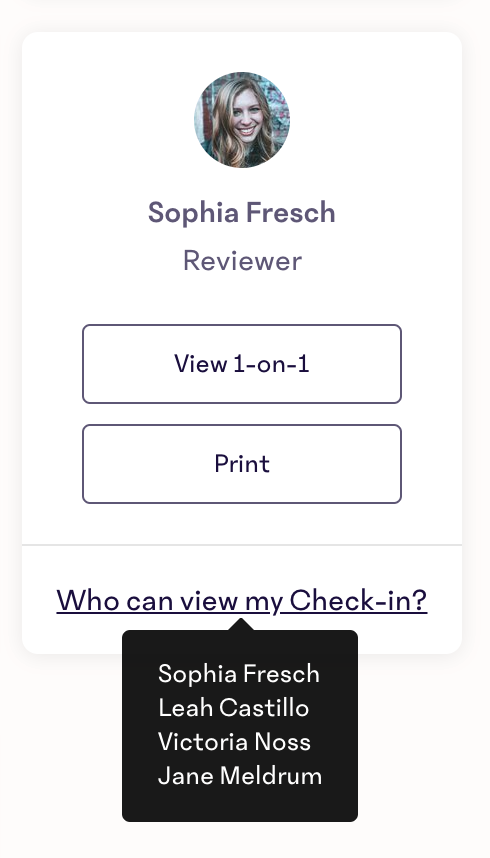 Video 🎥: Full platform training