15Five is a performance management solution that delivers higher performance, retention, and engagement through managers. In this article, we'll walk through why 15Five exists and the value, features, and services we offer.
In this article, you will learn...
---
What is 15Five?
Our mission and purpose
15Five's mission is to help HR leaders drive results through human-centered leadership and management. Our purpose is to accelerate human-centered leadership in the world so that companies and their people can thrive.

Our approach: The HR Outcomes Flywheel
15Five's HR Outcomes Flywheel connects all the things you're doing in HR in a continuous, accelerating flywheel to improve the outcomes that matter most to your company: maximizing employee performance, increasing employee engagement, and decreasing regrettable turnover. The HR Outcomes Flywheel approach enables HR leaders — in partnership with managers — to act on measured outcomes at scale and in a way that demonstrably impacts the business. Using your own performance and engagement data, 15Five prescribes actions that are proven to achieve outcomes and quantify results, closing the measurement to action loop to drive positive outcomes for your people and your business.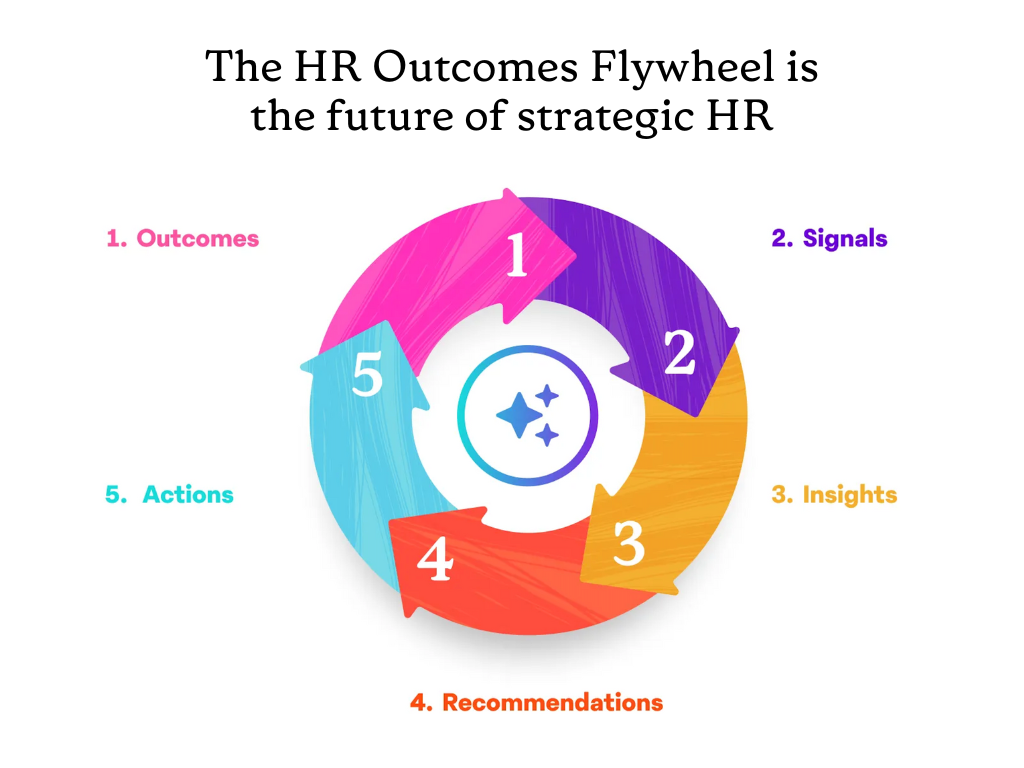 The HR Outcomes Flywheel is made up of the following aspects:
---
Features that drive outcomes
Every part of the 15Five platform works cohesively to drive better performance, engagement, and retention for your organization. We offer the following features, depending on which pricing plan your organization is on:
---
Transform Training & Coaching
The manager-employee relationship influences nearly every aspect of the work experience and has a significant impact on engagement, performance, and retention. With that in mind, we created Transform to help you transform managers— your most critical resources— into catalysts for change so you can unlock their full power at scale.
15Five's Transform is live and on-demand training and coaching for the modern manager— designed to build effective managers, highly engaged employees, and top-performing organizations. Each course and concept is backed by evidence to help your leaders and teams thrive and perform at the same time.
Effective management is far more than what somebody does — it's about how they do it. Transform brings leadership development for managers into their workflow, helping scale effective management practices across an organization. Within the HR Outcomes Flywheel, leaders receive suggestions for courses based on organization data so relevant manager development is served up contextually and based on the needs of the moment as recommendations for areas of growth.
The following offerings are available through Transform:
Help Center article 💡: Transform Coaching & Training Overview
Feature spotlight 📄: Transform

---